Cambridge BID Job Fair 2023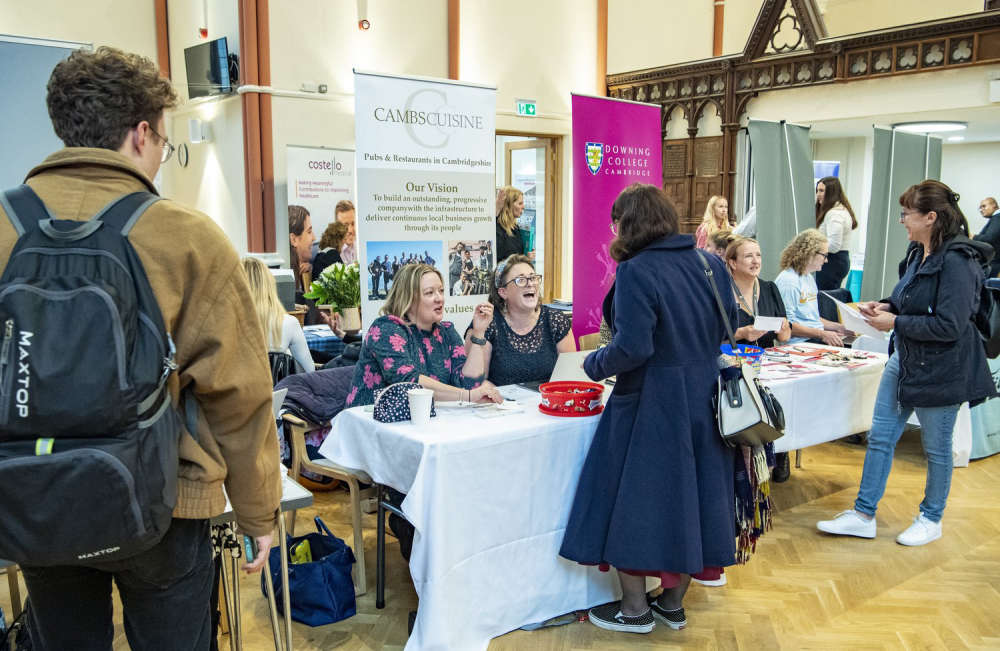 Cambridge BID (Business Improvement District) is gearing up to host its highly anticipated Job Fair on 20th June 2023.
This event presents a fantastic opportunity for job seekers in the Cambridge area to engage with local employers, discover new career prospects, and establish valuable connections within a number of industries and fields.
The Job Fair boasts an impressive lineup of local employers representing a diverse range of industries. From entry-level positions to senior management roles, these exhibitors are actively seeking talented professionals to join their teams. Whether you're a recent graduate or an experienced worker looking for a fresh start, the Cambridge BID Job Fair offers an array of opportunities to explore.
Entrance to the Cambridge BID Job Fair is entirely free for all job seekers, and no pre-registration is required. Job seekers are encouraged to bring their updated CVs and dress professionally, presenting themselves in the best possible light.
The event takes place on June 20th at The United Reformed Church on Downing Place in Cambridge - from 11am until 2pm. You can find out more here.
Get The App