Christmas At Wimpole - Behind The Scenes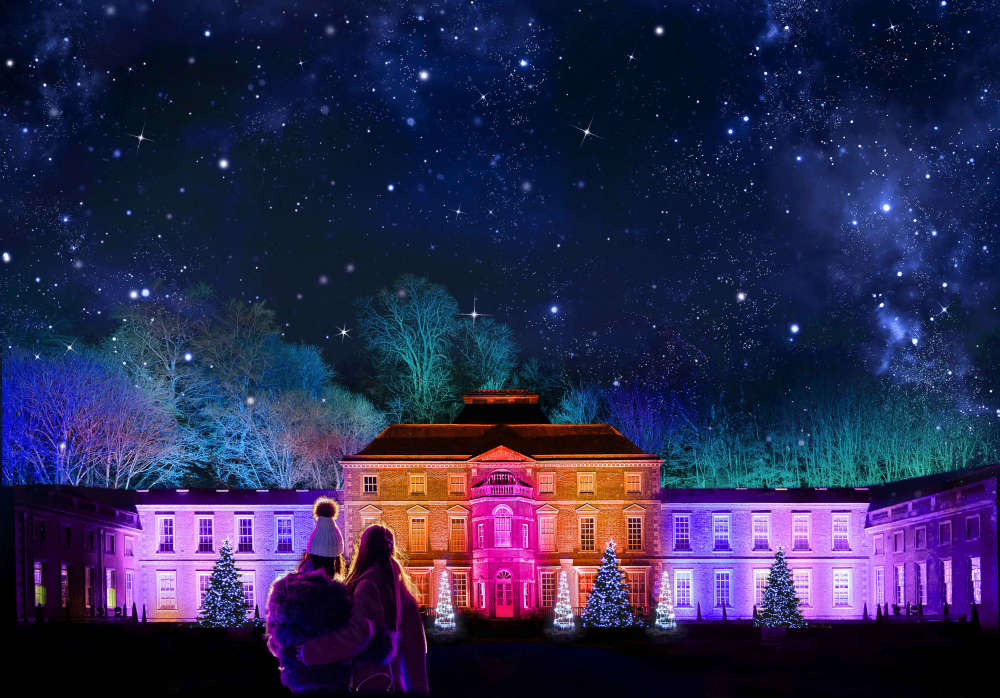 Exciting new facts have been revealed ahead of Christmas at Wimpole, which runs from November 25th until to January 1st 2023.

The popular Christmas lights trail will feature a host of new light installations when the festive extravaganza opens.
The magical trail, featuring spectacular light installations and enchanting visitors with seasonal Christmas music, will transform the estate's landscaped grounds and garden.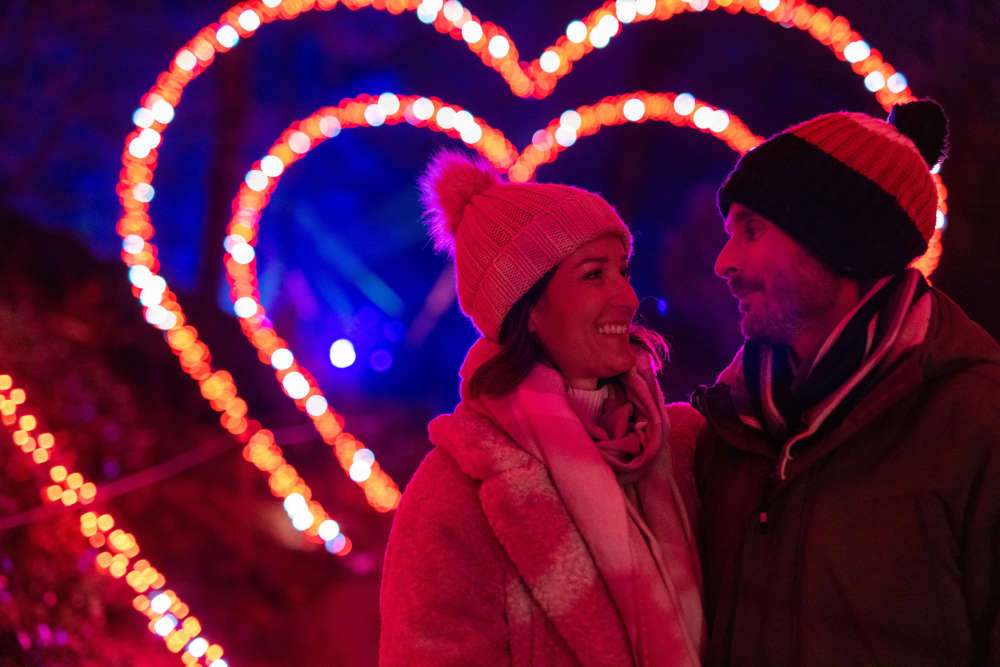 General Manager at Wimpole, Polly Ingham-Watts said: "We're thrilled to have Christmas at Wimpole returning for a second year.
"The trails give visitors the opportunity to see Wimpole Estate in a different light, with some of the most iconic Wimpole views; the grand façade of the Hall, Walled Gardens and Pleasure Ground, coming alive with twinkling lights and colour."

Five fun facts about Christmas at Wimpole:
- Floraison by French artists Pitaya consists of 240 larger than life red poppies hanging from the trees and overhead

- 150 candles will burn brightly every night in the Fire Garden

- The Christmas Cathedral is 39m long, creating lots of room for the perfect Christmas photograph

- 8m tall illuminated tree with life-sized Nutcracker figure – perfect for a selfie moment!

- There is approximately 1.5km of Festoon lighting on the trail, just enough to guide visitors through the darkness
Independent street food vendors bring a delicious twist with tasty treats on offer. Complete your walk under the stars with a *spiced winter warmer or *hot chocolate shared with friends and family. Everyone loves toasting a marshmallow over an open fire and the artisan *marshmallow stall gives visitors the chance to warm their hands and enjoy this sweet outdoor tradition.

Christmas at Wimpole provides a special way to celebrate the festive season with an unmissable outdoor experience. The trail is designed for visitors of all ages to enjoy.

What: Christmas at Wimpole - The after-dark illuminated trail through festive gardens
When: From 25 November 2022 to 1 January 2023 - open from 4.30pm, last entry 8pm and closes at 10pm. Closed 28, 29 November and 5, 6, 25 December
Admission: Advanced From: Adult £19, Child £14.50, Family £64 (2 adults & 2 children).
Free entry for carers and children aged 2 & under. Parking £8 per car.
Address: Wimpole Estate, Arrington, Royston SG8 0BW
To find out more visit christmasatwimpole.co.uk
Get The App