See Anglesey Abbey's biggest and best Winter Lights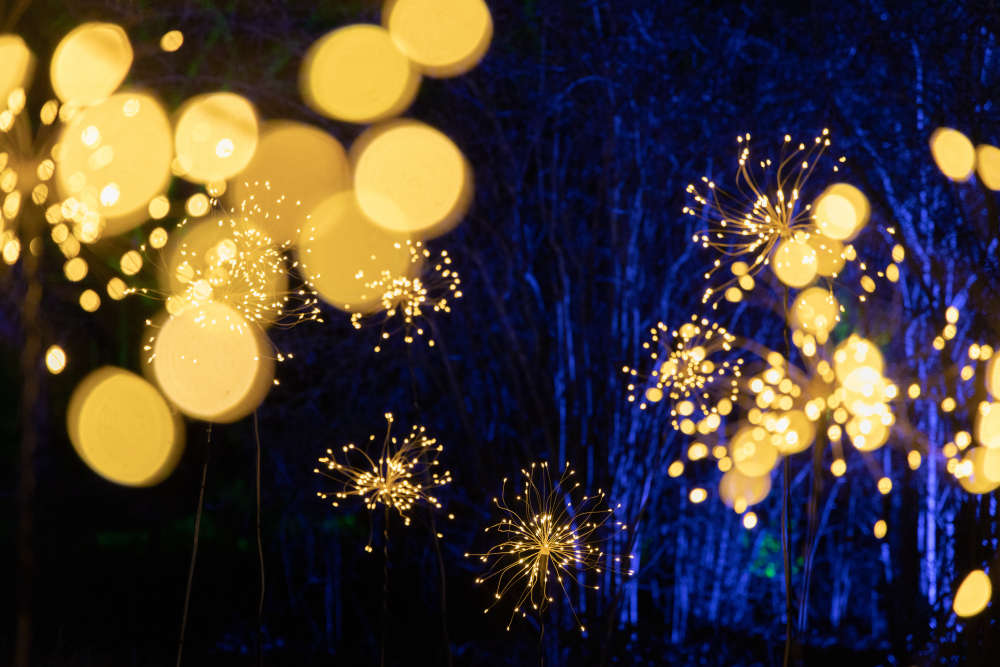 Golden Sparkles - picture: National Trust Images / Justin Minns
Enjoy a mesmerising array of new light installations as Anglesey Abbey's annual Winter Lights returns on weekends from 17th November to 10th December.

Now in its 12th year, the event will captivate visitors on a journey of magical colours illuminating the grounds like never before.
With live music from Cambridge Jazz Festival and Folk Festival - and delicious local foodie favourites serving hot, tasty snacks and drinks - there's plenty for all the family to enjoy.

Nature by Nature, Nature by Light offers a wonderful opportunity to experience the gardens at Anglesey Abbey after dark with a stunning light display.

From enchanting metalwork sculptures crafted by renowned artist Jeni Cairns, to spellbinding projections of the miller's field to flour story, the team behind the magic have utilised its treasure trove of creatives to redefine this already spectacular event.

When walking the grounds, get close to winter wildlife as you encounter the mesmerising metalwork sculptures created by renowned artist Jeni Cairns. These exquisite creations, featuring an owl, fox and deer appear throughout the gardens and are set to come to life through the gentle glimpses of light that surround them.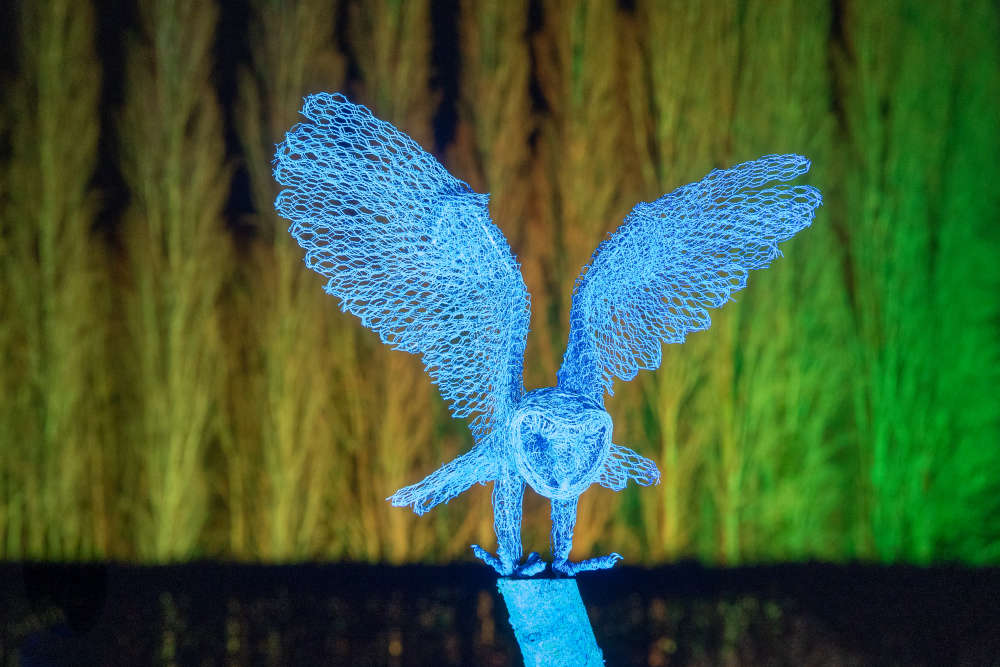 Owl - picture: National Trust Images / Justin Minns
In homage to Anglesey Abbey's extensive snowdrop collection, experience a magical moment where delicate white flowers will be nestled amongst the gardens, handcrafted using repurposed milk bottles by a team of volunteers, reminding visitors of the beauty that can emerge from the simplest of materials.

Lastly, venture into the heart of history as Anglesey Abbey unveils its Field to Flour story, a short film that will be projected onto the working 18th-century watermill. Created by a team of volunteer millers, the film uses greenscreen technology to paint a vivid narrative of the journey from field to flour, capturing every essence of the milling process. This new projection promises to be a highlight of the Winter Lights event.

Anglesey Abbey was the first National Trust place to present a Winter Lights experience back in 2011 and the event has grown in popularity each year. It offers the perfect antidote to long dark winter evenings by lighting up the gardens with colour, nature and joy.

There's something for everyone to enjoy with live music from Cambridge Jazz Festival in the Courtyard and Cambridge Folk Festival in the Orchard every night. Christmas music in the Courtyard will be performed by Newmarket Town Band on 3 December, Fairhaven Singers on 9 December, Rock Choir on 10 and 17 December, and Cambridge City Brass Band on 16 December.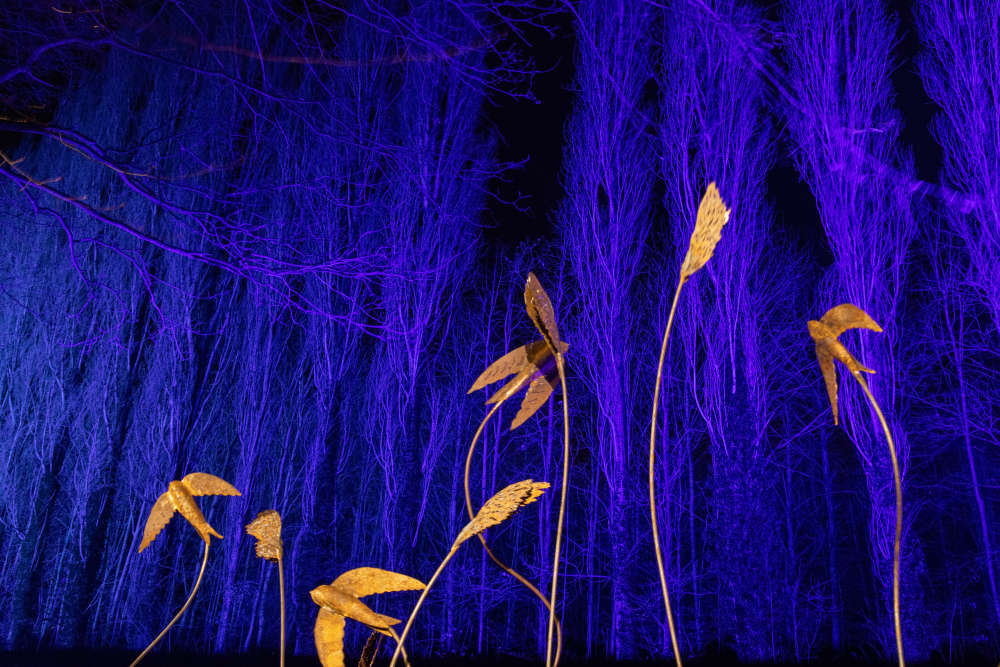 Picture: National Trust Images / Justin Minns

Local favourites catering at the event this year include: Caffe Mobile, Pull me Cheri, Vegeteria and Waffle & Co. Treat yourself and your friends or family to something warm and tasty.
There'll be scrumptious waffles, with sweet, savoury and gluten free options available, as well as wraps, and plenty of hot chocolate. With vegan and vegetarian Mediterranean snacks, mulled wine and warm sausage rolls, you'll be spoilt for choice. All the food trucks will be waiting for you in the Orchard, about halfway along the route.
Anglesey Abbey's winter walk perfectly combines art, history, and nature to create a truly enchanting experience for the entire family. Even if you've been before, don't miss the opportunity to explore these new installations that will elevate the event to a whole new level.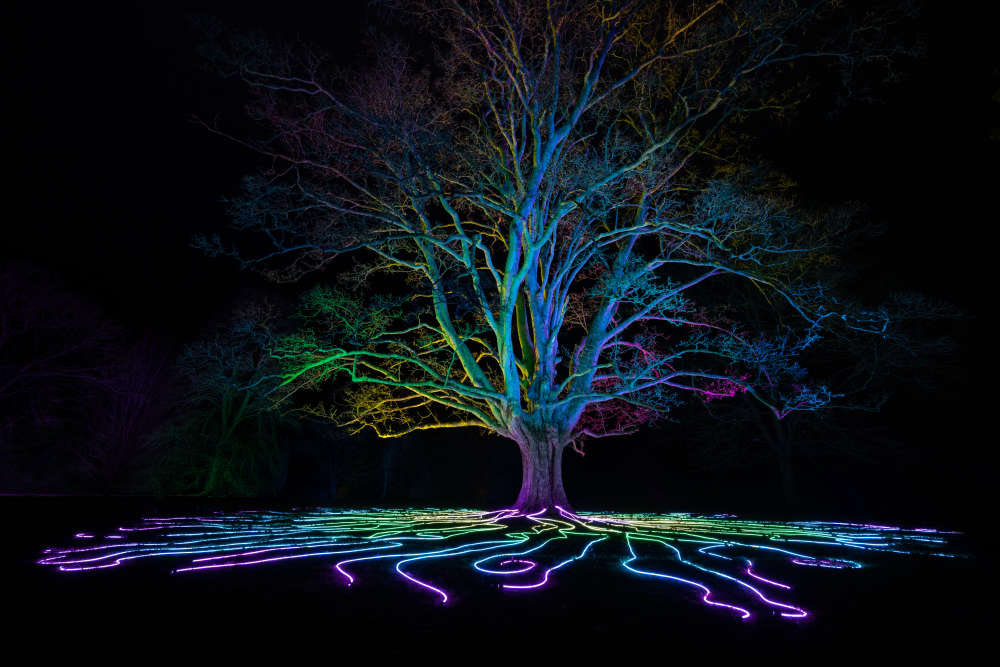 Picture: National Trust Images / Justin Minns

The Winter Lights is Anglesey Abbey's biggest annual fundraiser and ticket sales play a huge part in helping people, places and nature to thrive.

Don't miss out on this year's Winter Lights - book your tickets here or call 0344 249 1895.
Get The App