The Star & Mouse Picture Show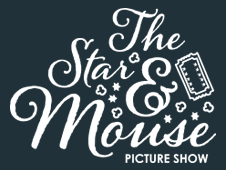 Star Radio has teamed up with The Star & Mouse Picture Show to bring you a unique and unforgettable movie experience across Cambridgeshire! The independent dazzling trinket-cinema based in Cambridge; brings you the best loved films in extraordinary spaces.
What to expect
Pre-Film Entertainment there'll be merriment before your film begins from giant jenga to live music, come early for a giggle, please note that films start upon nightfall and not before.
Fire Pits wise though to bring a blanket to snuggle under, it gets cold after dark
Food & Drink lots of delicious food available; from snacks to something more robust. Our bar too will have a fine selection of wet things for you to try – please don't bring your own
Dress Code we love you all, dress as you will. From sparkles and ruffles to wellies and flat-caps all of course are welcome
Seats just bring your bums to sit on, we've got you all seats!
Weather should the rain gate-crash our party, we brave it anyway. Rain ponchos will be provided at the door but please dress accordingly.
If you'd like to find out more information about The Star & Mouse Picture show click here.
What's On