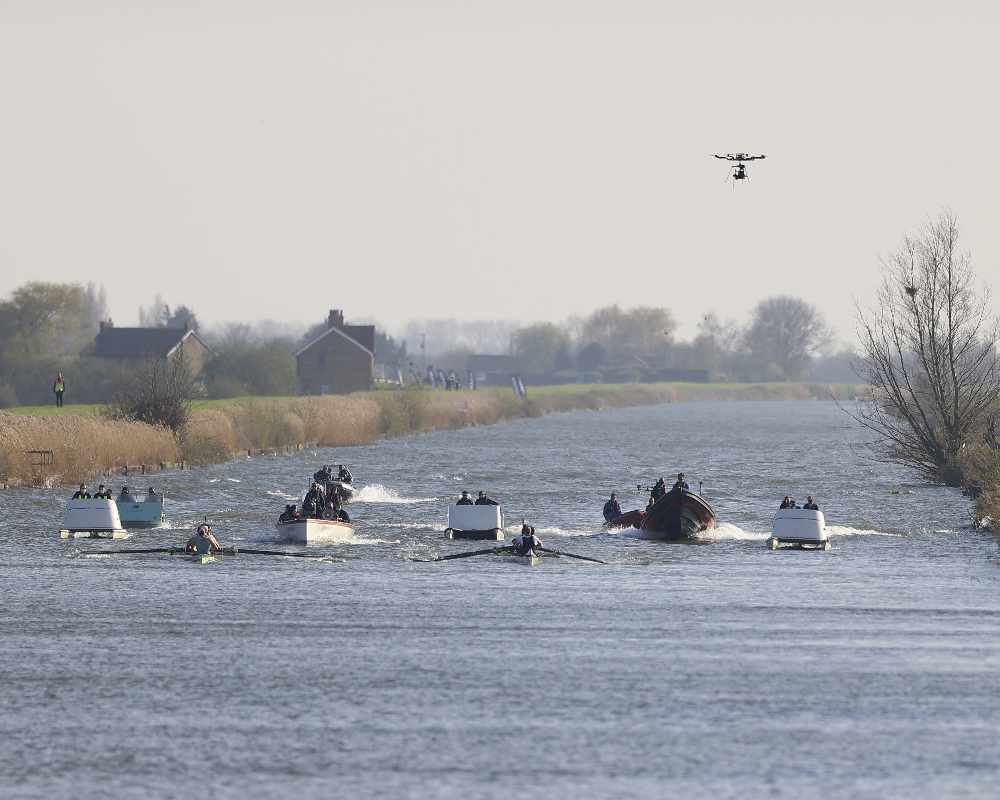 Cambridge have won both the men's and women's Boat Races.
Their men's crew won by nearly a length from Oxford on a three-mile stretch of the Great Ouse at Ely.

Earlier, Cambridge's women took the title for the fourth year in a row beating Oxford by just under a length.

The varsity races were moved from the Thames due to coronavirus and concerns over the safety of Hammersmith Bridge.