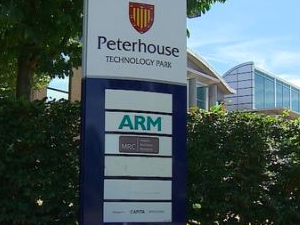 The Competition and Markets Authority's to investigate the $40 billion sale of Cambridge-based tech company ARM to American firm NVIDIA.
The inquiry will look at whether the deal will reduce competition or increase prices of the Arm's technology know-how.
The news has been welcomed by Cambridge MP Daniel Zeichner who says the deal not only affects Cambridge jobs, but also the future the UK's role in global technology: "This is a huge deal and I have said from day one it is vital that Arm's neutrality is preserved.
"This sale is all about an American company that is eyeing up our tech. We need to protect customers so prices do not rise and quality drops and the government must not hand over decision-making power to a foreign state.
"I am pleased that the government has finally heeded calls by myself, leading figures in the tech industry and the unions for an enquiry. This is a serious matter, not only does it affect Cambridge jobs, but decisions taken will have a big impact on the role of the UK in the production of global technology."
Arm, based iatFulbourn Road in Cambridge, is a major manufacturer of chips for smartphones, computers and tablets.