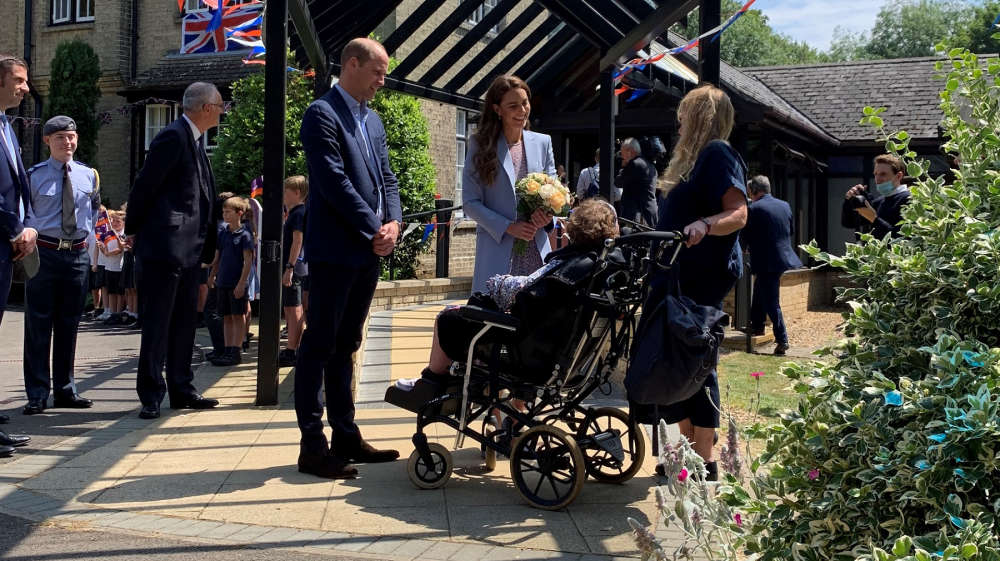 Duchess is Royal Patron of EACH Hospice and this year marks the ten-year anniversary of her patronage.
This was The Duchess's first public visit to the hospice in Milton and it was the first time The Duke had accompanied her to see the work of EACH.
The Duke and Duchess toured the hospice, which was opened by Diana Princess of Wales on 1st August 1989, and met with children, young people and families who use services through EACH. They were invited to take part in art activities with families, in addition to touring the hospice grounds and meeting long-term staff members and volunteers.
EACH Chief Executive Phil Gormley said: "We very much enjoyed welcoming Their Royal Highnesses to Milton. It was The Duchess's first public visit to Milton and the very first time we had the pleasure of welcoming The Duke to one of our hospices so it was a very special, memorable and momentous day for everyone connected with EACH.
"The Duchess met our fantastic staff and volunteers at Milton, who work tirelessly with children and their families needing our services. They had the chance to explain the difficulties they have faced in recent years, particularly in light of the pandemic and the isolation they have felt through shielding."
The visit took place during Children's Hospice Week, a national week to raise awareness of the vital work of children's hospices across the country. This year's Children's Hospice Week started on Monday and finishes on Sunday (20th to 26th June).