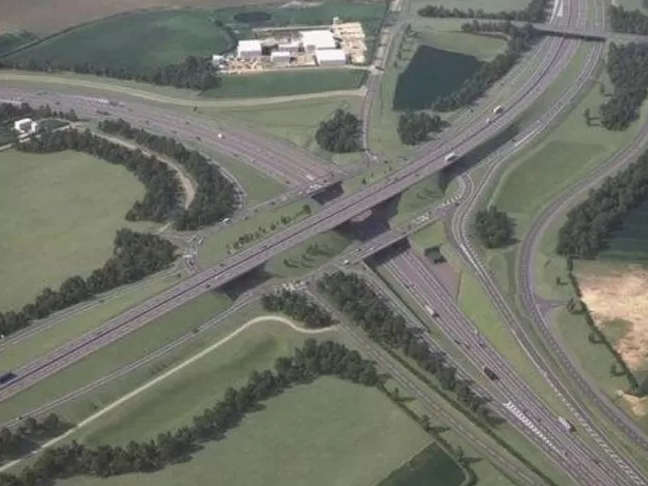 The highly anticipated Black Cat to Caxton Gibbet improvements will improve journeys between Cambridge and St Neots.
To facilitate early construction work, overnight closures during the week are scheduled on the A421 between between the Black Cat roundabout and Renhold junction from Monday 2 October. This will allow National Highways to install 40mph speed restrictions, roadworks signs, safety barriers, narrow lanes, speed cameras, and CCTV.
National Highways will also reconstruct the existing central reservation into a running lane, which will keep two lanes open to traffic on the A421 eastbound throughout construction.
Gareth Moores, National Highways Programme Manager, said: "While it won't always be possible to completely avoid some short-term delays and congestion, we have looked at lots of different scenarios and outcomes to keep traffic moving as much as possible during construction.  I know from speaking to local people and businesses there is overwhelming support and anticipation for the start of construction, so I am delighted that we are now starting to see positive progress and our plans are soon to become reality."
Main construction on the A428 Black Cat to Caxton Gibbet improvements is expected to start before the end of the year.
It will see the creation of a new 10-mile dual carriageway linking the A1 Black Cat roundabout in Bedfordshire to the Caxton Gibbet roundabout on the A428 in Cambridgeshire. Both existing roundabouts will be upgraded into modern, free-flowing junctions with a new junction added at Cambridge Road, improving access to St Neots and its train station.
National Highways says the improvements will help drivers save up to an hour-and-a-half on their journeys every week.
The scheme is expected to open to traffic in 2027.