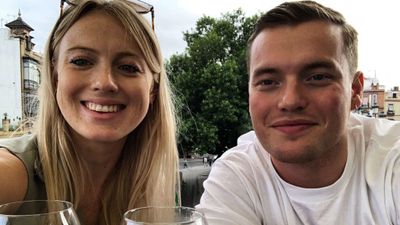 The girlfriend of London Bridge terror attack victim Jack Merritt from Cottenham has described him as a "phenomenal man" who "opened so many doors for those that society turned their backs on".
Leanne O'Brien paid the tribute in a Facebook post, saying: "My love, you are phenomenal and have opened so many doors for those that society turned their backs on."
She added: "Together,we will make a difference."
Mr Merritt and fellow Cambridge University graduate Saskia Jones, 23, were both stabbed to death by convicted terrorist Usman Khan during a prisoner rehabilitation event at Fishmonger's Hall last Friday.
25-year-old Jack was the course co-ordinator for Learning Together, a prison rehabilitation initiative run by the University of Cambridge's Institute of Criminology.
Friends and family gathered to pay tribute to the pair at events in London and Cambridge on Monday, where Ms O'Brien was seen being comforted after breaking down in tears.
Her Facebook post came after The Guardian published a memorial article written by Mr Merritt's father.
David Merritt said his son would have been "livid" at how his death has been used to "perpetuate an agenda of hate", amid criticism of the prime minister for politicising the tragedy.
Boris Johnson has been condemned for appearing to blame the incident on sentencing laws that allowed Khan to be released halfway through a 16-year jail term for plotting to blow up the London Stock Exchange.