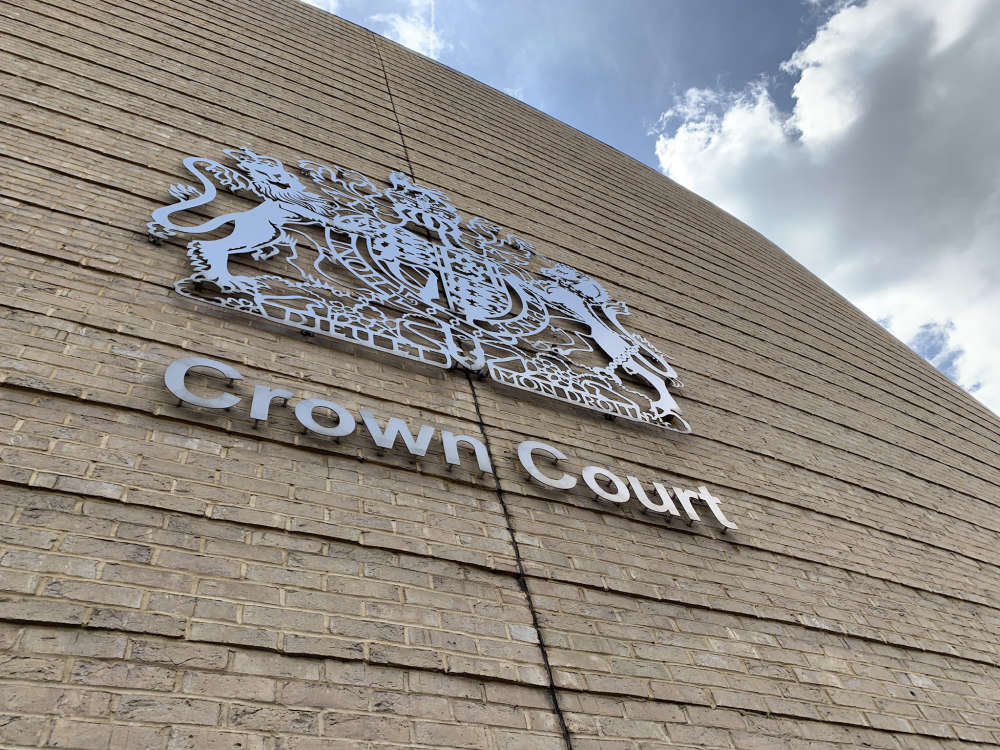 A man caused havoc in Cambridge streets on three separate occasions – mistreating a cat, threatening people with knives and damaging a car.
Jebrill Saad Ibrahim, of Fortescue Road, Cambridge, first came to the attention of police when a member of the public called in the early hours of 19 August last year to say that they had spotted a man with a large kitchen knife.
Officers found Ibrahim in Bridge Street thanks to the help of city centre CCTV operators and he was approached by armed police in Park Street.
He tried to escape by jumping over a garden wall but landed at the feet of more officers.
The 20-year-old was arrested on suspicion of having a bladed article in a public place and a large black handled knife was found in the garden he had tried to flee through.
CCTV footage revealed Ibrahim had tried to attack a man in the city's market square and had used the knife to mime throat cutting when facing the group he had scuffled with.
He was released on bail but, on 12 June this year, police were called about him again – this time by staff at Tesco, in Campkin Road.
Staff told police Ibrahim had been abusive and refused to leave the store, despite being banned. He eventually left, but started shouting outside the shop and broke the front window.
He was arrested, charged and released on bail, with his first court appearance in July.
However, it took just over two weeks for Ibrahim to fall foul of the law again. Police were called by worried members of the public in Arbury Court, Cambridge, saying a man was mistreating a kitten.
He was seen by passersby to be swinging the animal around on a makeshift string lead at just after 3.30pm on 27 June.
A woman intervened and picked up the kitten but was chased into the Budgens store. She explained why she was worried and gave the animal back to him.
The woman tried to help a second time after she saw Ibrahim put the cat on the floor and feared he was going to stamp on it.
She picked up the cat but was grabbed round the shoulders by Ibrahim, who pulled out a knife from his bag and threatened her.
The woman ran to the safety of a friend's car but she was followed by Ibrahim who used the knife to scratch the vehicle and hit it, causing a dent.
Officers received more calls from members of the public saying they had been threatened by a man with a knife, wearing a blue chequered shirt, in the same area.
Ibrahim was seen to head towards his home before returning in different clothes with a metal pole and using this to threaten members of the public instead.
Police arrived and arrested Ibrahim while he still had the pole in his hands. His home was searched and officers found the blue chequered shirt and bag he was using, together with the knife which had been slid between a fence panel at the address.
Ibrahim admitted eight offences:
Four counts of criminal damage
Two counts of using threatening words or behaviour
Affray
Possessing a knife in a public place
The convictions also put him in breach of a previous suspended sentence.
At Cambridge Crown Court he was handed a total of two years in a young offenders institution.
PC Greg Langham said: "I can only imagine the panic and fear felt by members of the public who called us about Ibrahim in the street threatening people with a knife or metal pole.
"We are working hard to take offenders who think they can use knives or weapons in this way off our streets.
"I hope the sentence gives all those affected by Ibrahim's behaviour some closure, and I would like to thank them for calling 999 and raising their concerns when they did."