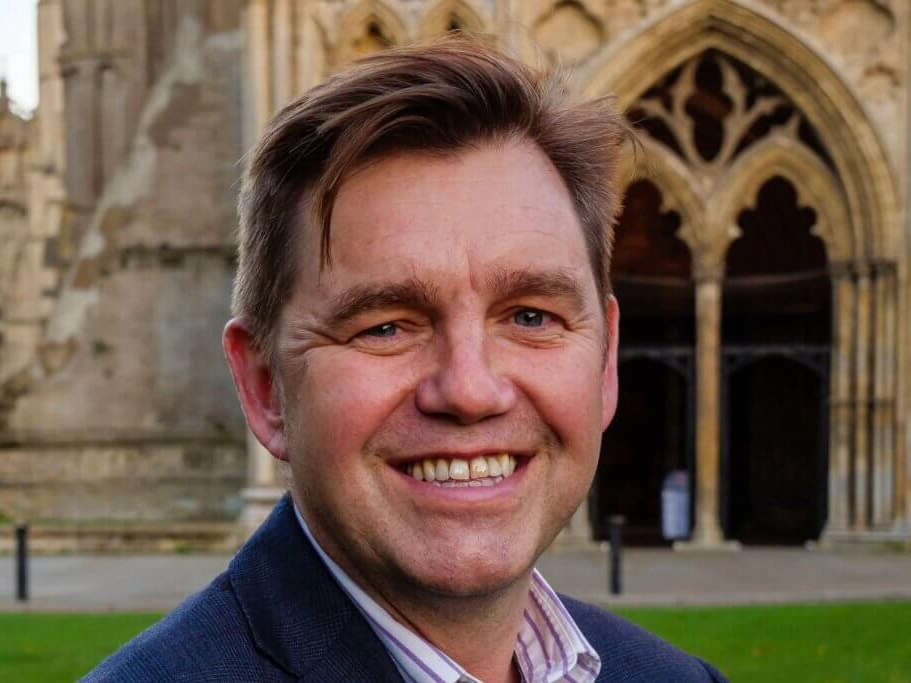 Dr Nik Johnson says he regrets the upset caused in his early days in office.
However, exactly what happened has not yet officially been made public and the full investigation report will remain private.
Dr Nik Johnson was elected as Mayor of Cambridgeshire and Peterborough in May 2021.
Shortly afterwards, a code of conduct complaint was lodged and an investigation was launched.
The investigation report into the complaint was discussed in private at a meeting of the Cambridgeshire and Peterborough Combined Authority's audit and governance sub-committee on 14 November 2023.
At the meeting, Dr Johnson said he was sorry and that he had wanted to apologise "for ages", but had needed to respect the "confidential nature" of the proceedings.
"I have had a lot of time to reflect on what happened in those early days and have long since realised that much of it need not have.

"I regret having been the cause of upset and apologise unreservedly to those I gave reason to complain.

"I am sorry and I have actually wanted to say so for ages.

"I wish I knew then what I know now, I am a better person for everything that has gone on and, I would argue, a better Mayor.

"I wish the organisation we were a part of then is what it is now and as it is so much better in every conceivable way.

"I say that because I genuinely believe all of these improvements began back then and I can only hope that the very real, very public progress made since provides something in the way of solace.

"As I said to the Board in May of last year, transparency, scrutiny and accountability are essential.

"At the Combined Authority we must go above and beyond the standards expected of us and any of us that falls short must be seen to take responsibility for their actions.

"I am sorry, I do apologise and I can only hope that through my words today, that my actions since those difficult times two years ago, those to whom I am apologising can at some point accept that I mean it."
The sub-committee agreed on a number of sanctions against the Mayor, including for him to provide a written apology by the end of the week, to agree an undertaking not to repeat his actions, and to complete further training.
The sub-committee also recommended for the Combined Authority to review and improve the induction process for when new Mayors take office.