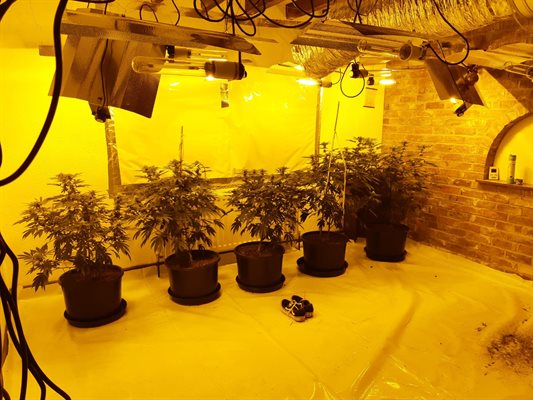 Two men charged after officers discovered a cannabis factory in Hardwick.
Officers from the South Cambs Neighbourhood Team found about 580 cannabis plants worth up to £487k at a property in Hall Drive on Saturday morning.
A 26-year-old man from Hardwick and a 26-year-old man from Cheshunt have been charged with being concerned in the production of cannabis.
They are due to appear at Peterborough Magistrates' Court today (18th May).
We all have a role to play in keeping our local areas safe from drug dealing. Drugs and drug related crime can have a negative impact on our communities and its use can harm the health and safety of our residents.
If you suspect drug dealing at a house or in your area, please report to us online or call us on 101, You don't have to tell us your name, just what you have seen.