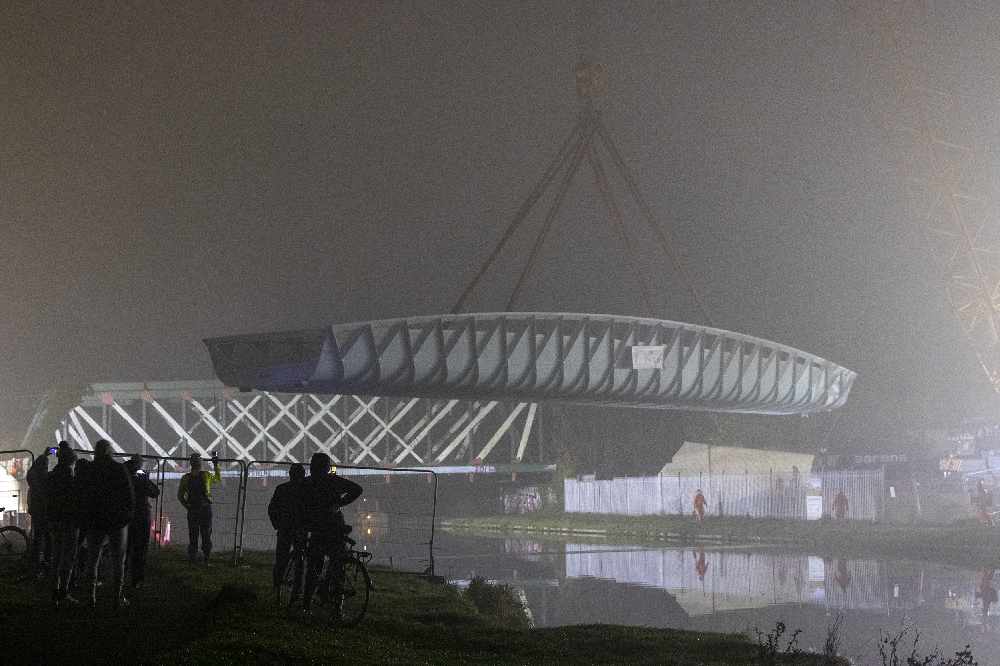 The Abbey Chesterton Bridge has been lifted into place – a key milestone in the delivery of the flagship Chisholm Trail walking and cycling route.
The 40m-long bridge was lifted over the River Cam over Saturday night and into Sunday morning to mark a major step in the construction of the Chisholm Trail.
Once complete, the Chisholm Trail will mean thousands of people can walk or cycle on a mostly off-road and traffic-free route connecting Cambridge North to Cambridge Station, making it easier and safer to get to jobs, education and green spaces around the city.
Cllr Roger Hickford, chair of the Greater Cambridge Partnership and deputy leader of Cambridgeshire County Council, said:
"To see the Abbey Chesterton Bridge over the River Cam is a really significant and exciting moment for councillors, cycling campaigners and the community who have long championed the Chisholm Trail.
"There is more work still to be done before people will be able to use the bridge and the trail, but when it has been completed it will provide a first-class walking and cycling route that Cambridge can be proud of."
The Abbey Chesterton Bridge and Chisholm Trail is a joint project between the Greater Cambridge Partnership and Cambridgeshire County Council.
The 26km trail creates a mostly off-road and traffic-free route between the two railway stations. It will link to the Cambridge Biomedical Campus in the south and to the business and science parks in the north.
Construction is being carried out by Tarmac and is expected to conclude in autumn 2021, when the bridge and phase one route is due to open.
The new jetty and path linking Ditton Meadows to Stourbridge Common are now likely to open in early 2021.