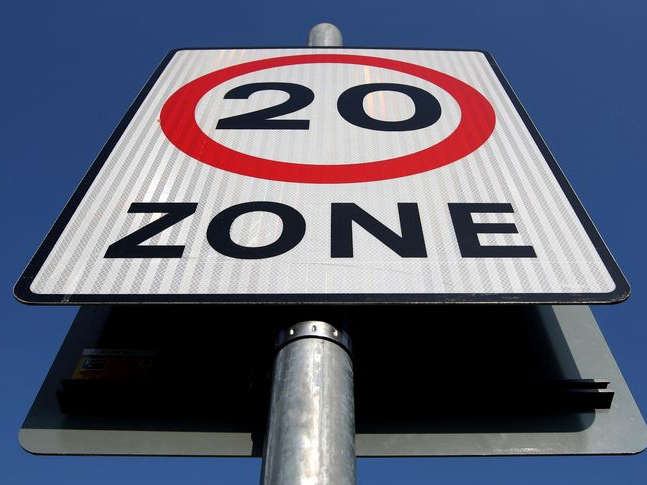 Cambridgeshire County Council has agreed 20 areas where it plans to lower the speed limit under a £350,000 scheme.
The authority hopes the 20mph speed limit will improve safety and encourage more people to walk and cycle rather than using a car for shorter journeys.
Councillors have agreed to prioritise 20 initial schemes for funding in 2023/24.
88 initial applications were made by community groups and parish and town councils.
The projects that were not picked for funding this year will remain on the ranked list for the 2024/25 round of funding.
Officers also said they were looking at other funding opportunities for the other schemes.
The County Council said it was "fantastic" to see the amount of interest from communities for the 20mph zones, and the oversubscription "demonstrates how popular road safety schemes are and how many communities want to see traffic calmed".
The 20 projects included on the prioritised list and the estimated cost of the schemes are:
Cottenham (villagewide) – £27,000
Fulbourn (majority of village) – £18,000
Whittlesford (villagewide) – £18,000
Girton (extend the current 20mph zone to remainder of village) – £5,000
Meldreth (majority of village) – £18,000
Orwell (villagewide) – £18,000
Great Wilbraham (villagewide) – £18,000
Willingham (villagewide) – £18,000
Fowlmere (majority of village) – £5,000
Upwood and The Raveleys (parishwide on all eligible 30mph roads) – £18,000
Oakington and Westwick (extend the current 20mph zone to include Westwick) – £5,000
Great Abington (High Street and Linton Road) – £18,000
Wicken (villagewide) – £18,000
Elton (majority of village) – £18,000
Linton (villagewide) – £27,000
Houghton and Wyton (villagewide) – £18,000
Burwell (villagewide) – £27,000
Hilton (villagewide) – £18,000
Great Staughton (majority of village) – £18,000
Harlton (villagewide) – £18,000