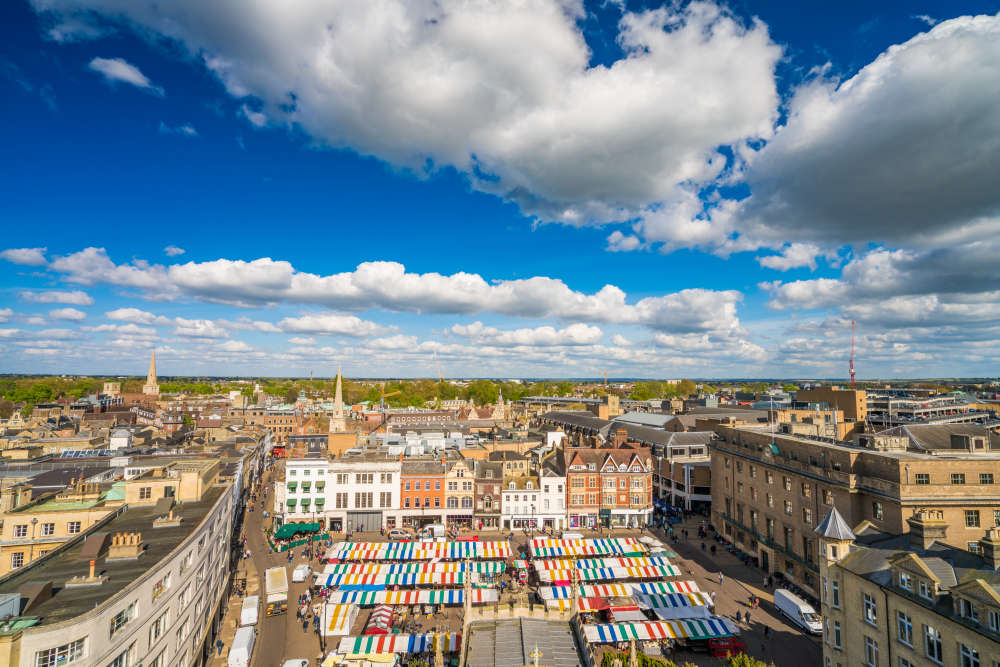 Free big screen entertainment is returning to Cambridge's Market Square again this summer starting with the Olympics Opening Ceremony.
The screen, organised by Cambridge BID will be located outside the Guild Hall on Friday 23rd July and will be showing the Olympic Opening Ceremony from approximately 11am. Come cheer on Team GB and see the athletes as they prepare for ultimately the biggest show on earth.
The screen will stay for the first of the Summer Film Nights where Cambridge Business Improvement District (BID) is pleased to announce a new programme of free films to delight audiences of all ages, with double screenings at 6.00pm and 8.00pm.
The first film on Friday 23rd July sees the return of Woody and friends in the final instalment of Toy Story (4) followed by the very popular Aladdin starring Will Smith as the blue genie.
The screen will then move to Station Road where from Monday 26th July you can cheer on Team GB every day until the closing ceremony on Sunday 8th August. BBC coverage will be on between 9.00am – 6.00pm located next to The Clayton Hotel on Station Road, with The Copper Tree Bar on hand to service delicious coffees and drinks throughout the day.
On Friday 13th August the screen heads back to the Market Square for the final Summer Film Night with Secrets Life of Pets 2 and the romantic comedy Yesterday starring Himish Patel and Lily James.
Becky Burrell, Marketing and Commercial Manager at Cambridge BID, comments: "We are delighted to be able to bring the big screen back to Cambridge this summer. The Olympics is a fantastic tournament and after the past 18 months I hope that people can come out and enjoy the free screenings and cheer on Team GB. The film nights have always been popular, and we could not be happier being able to put on these events for Summer 2021'.
Approximately 100 seats will be available on a first-come-first-served basis for each screening, though families and film buffs are welcome to bring their own chairs and rugs.