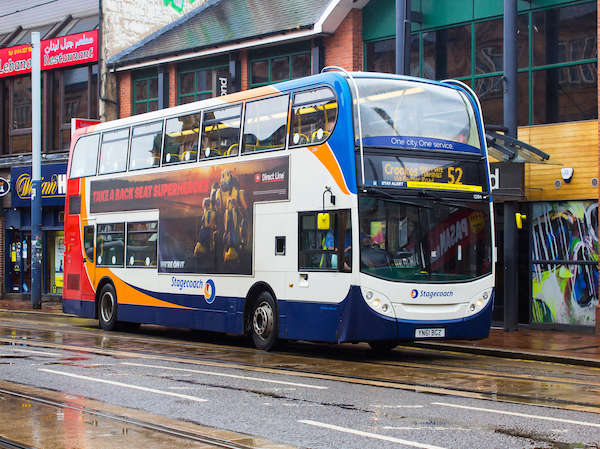 The company has confirmed its intention to withdraw 18 routes serving mainly rural stops.
Stagecoach East says the routes represent 6% of its network.
The popular 11/X11 service, operating between Bury St Edmunds, Newmarket and Cambridge and Route 12, between Ely, Cambridge and Newmarket, are two of those announced for closure.
St Ives will lose five services - four V-routes connecting with Boxworth, Somersham, Chatteris and Ramsey, as well as the St Ives Town Circle route.
Mayor of Cambridgeshire and Peterborough, Dr Nik Johnson, said, "It is unacceptable that despite getting a six month bus grant Stagecoach are still planning to reduce these vulnerable rural routes.
"We are appalled that Stagecoach are pressing ahead with such severe changes to the network whilst continuing to accept the funding from the government that is designed to protect it."
Stagecoach East managing director, Darren Roe said the company had made "some tough decisions that reflect the reality of how services are being used after the pandemic".
"Overall, services are operating at around 75% of pre-pandemic passenger levels, with concessionary travel for older people dropping to as low as 55%," he said.
Lib Dem Councillor Lorna Dupré said, "Every part of the county will be severely affected by these changes. Most of the routes between St Ives and surrounding villages will be cut. Large villages and towns like Burwell, Soham, Sutton, Melbourn, Bottisham and Godmanchester won't have a bus service any more. There won't be a bus route that goes to the major business park at Lynch Wood in Peterborough."