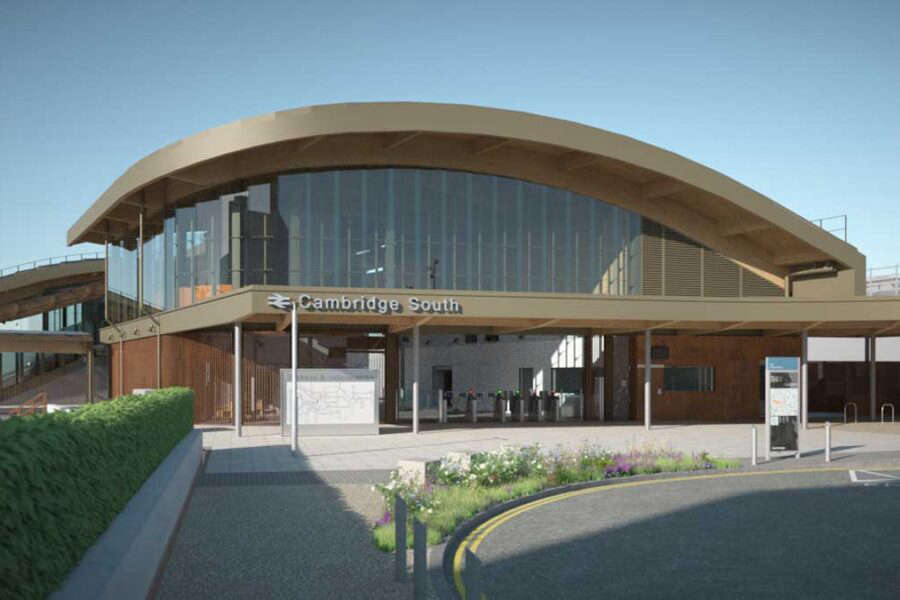 Works to improve the railway infrastructure are planned over the autumn months, affecting passenger services via Cambridge station most weekends.
Construction of the new Cambridge South station will continue over the autumn.
At the same time, engineering work to replace ageing signalling equipment is also under way.
The Cambridge re-signalling project is delivering new signalling technology which should mean better reliability and reduced maintenance.
The affected autumn weekend dates are:
- Saturday 16 and Sunday 17 September 2023
- Saturday 23 and Sunday 24 September 2023
- Saturday 28 and Sunday 29 October 2023
- Saturday 4 and Sunday 5 November 2023
- Saturday 18 and Sunday 19 November 2023
- Saturday 25 and Sunday 26 November 2023
- Sunday 3 December 2023
Engineering work will also be taking place between Ely, Peterborough and Kings Lynn which will affect rail services north of Cambridge on the following dates.
- Saturday 7 and Sunday 8 October 2023
- Saturday 14 and Sunday 15 October 2023
- Saturday 21 and Sunday 22 October 2023
Other planned work will also take place at the same time, including track renewals, wheel timber renewals at Manea, drainage, surveys and structures.
Impact on train services
Passengers using Greater Anglia, Great Northern, Thameslink and Cross Country services will be able to use rail replacement bus services but are likely to experience longer weekend journey times.
Passengers are advised to check all their weekend journey plans before travelling by visiting nationalrail.co.uk, or via your train operator, greateranglia.co.uk, greatnorthernrail.com, thameslinkrailway.com and crosscountrytrains.co.uk.
Katie Frost, Network Rail's route director for Anglia, said: "There is a never a good time to close a busy railway, but to keep our construction teams safe, we have to stop trains running so that these important works can take place.
As well as the construction of Cambridge South station and the huge re-signalling renewal programme, we're using the time on track efficiently to also undertake essential maintenance work and surveys of our infrastructure."