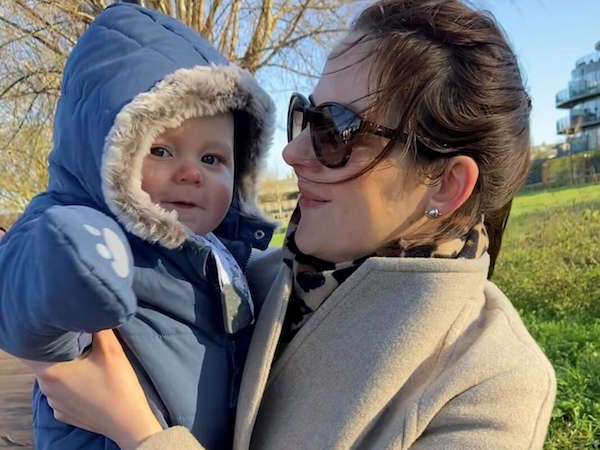 A woman accused of causing a crash which killed a five-month-old baby has been found not guilty by reason of insanity due to her atypical Alzheimer's.
A jury at Cambridge Crown Court decided Shelagh Robertson, 74, had drove carelessly and that this driving had caused the death of Louis Thorold on the A10 Ely Road at Waterbeach on 22 January last year, but the cause of the careless driving was due to Mrs Robertson's illness.
Mrs Robertson was turning right into Car Dyke Road at about 3.50pm in a grey Mazda 2 when she went straight into the path of an oncoming Renault Master van.
The van mounted a pavement and struck Rachael Thorold, 36, of Gibson Close, Waterbeach, and the buggy in which she was pushing Louis.
She was seriously injured while Louis was declared dead at 5.15pm at Addenbrooke's Hospital, in Cambridge.
Mrs Robertson and the driver of the van suffered slight injuries and remained at the scene.
Robertson was today (12 August) found not guilty of causing death by careless driving through reason of insanity following a trial at Cambridge Crown Court.
Detective Sergeant Mark Dollard, from the road policing unit, said: "This was an extremely tragic and sad incident and our deepest condolences go out to Louis' family.
"We carried out a thorough and exhaustive inquiry, however, regardless of the verdict nothing will ever bring Louis back and his family will have to live with that for the rest of their lives.
"It is however, a stark reminder of how important it is for anyone who gets behind the wheel of a vehicle to be competent and capable of driving safely. I would urge anyone who is concerned about a family member or friend and their ability to drive to speak up, discuss your concerns with your loved one or alternatively speak to your GP who can submit their concerns to the DVLA.
"Alternatively report it to the police or visit GOV.UK - Drivers Medical (dvla.gov.uk) for further guidance."