Star's Commercial Free Workday Morning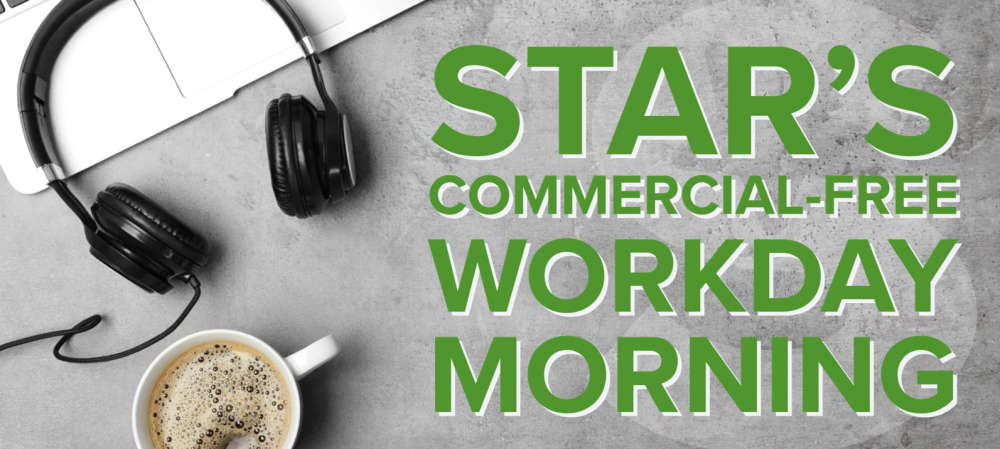 Star Radio's making the start of your workday a little more bearable with three hours of the biggest songs with fewer interruptions and no commercial breaks!
Every weekday, we start your workday with three commercial-free hours of music, starting with Back In The Day at 9am, and continuing all the way until 12pm.
No ads or interruptions – just the Biggest Songs – and lots of them.
The next time you hear an ad break, it'll be time for lunch!
Weekdays from 9am -
Star's Commercial-Free Workday Morning