Win An Argos e-Gift Card Worth £250!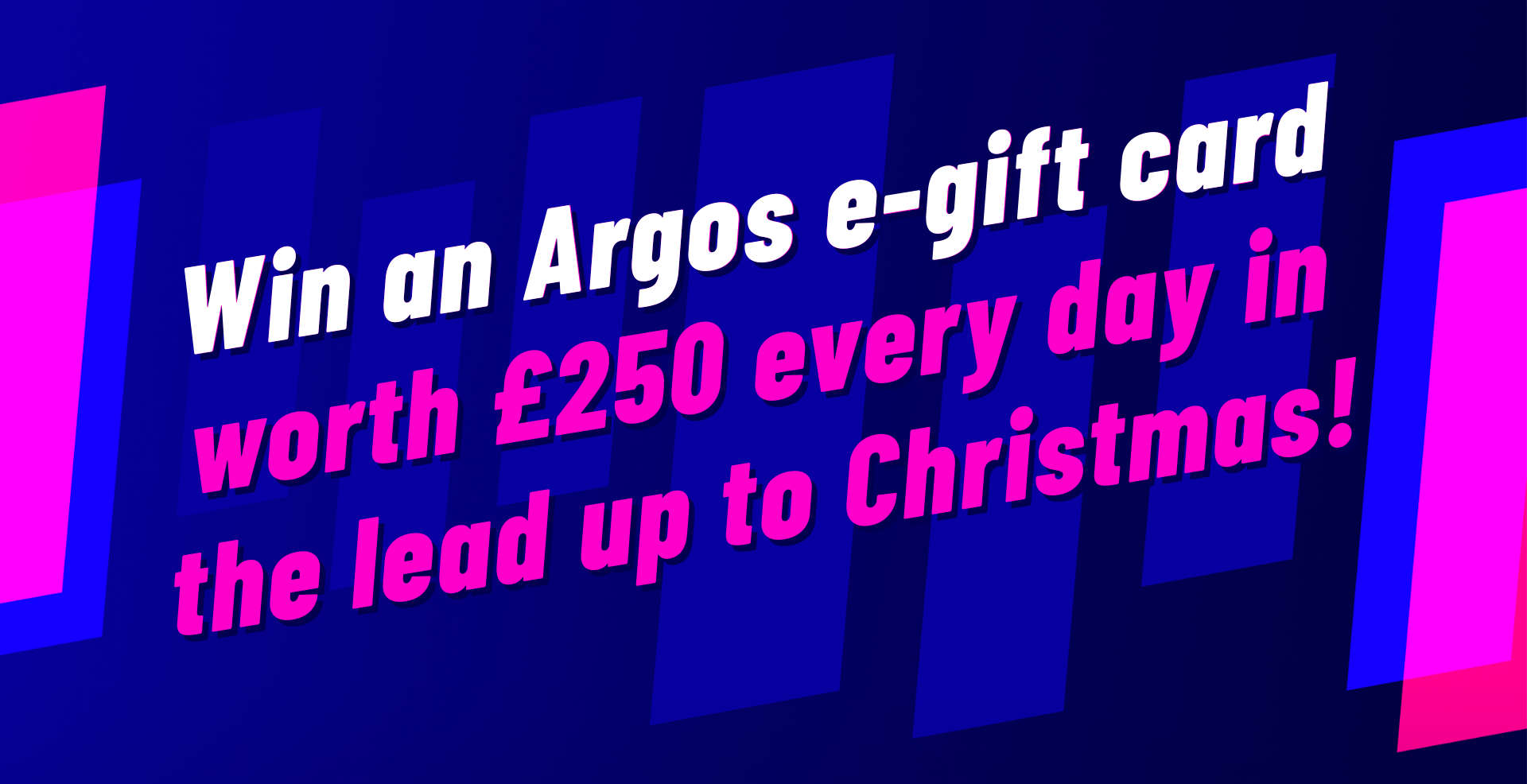 Christmas is a time for being with those you love, for getting together and having fun.
Which might mean your guest list and your gift list are starting to grow, well don't worry…
We've teamed up with Argos to give you the chance to win an Argos e-Gift Card worth £250 throughout the festive period so that you get everything you need!
Get The App