Win With Enterprise This Christmas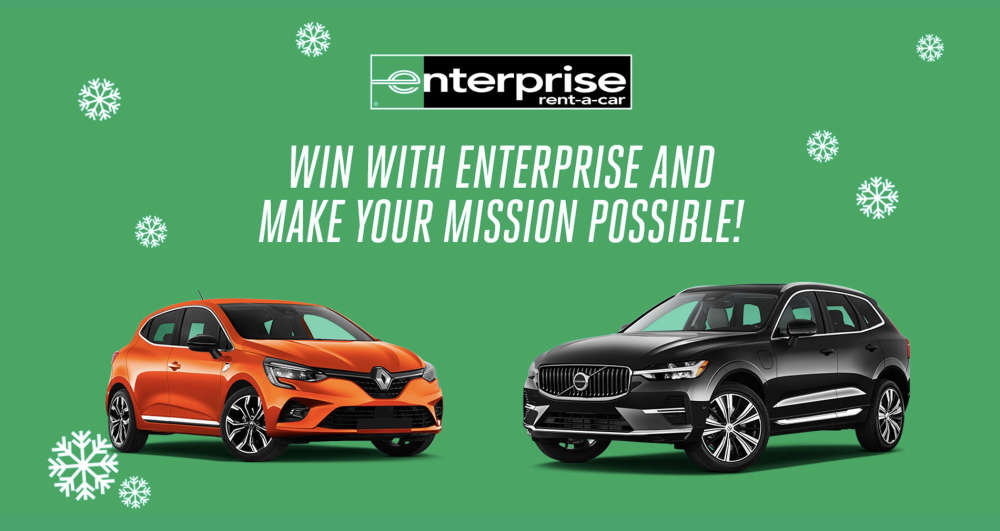 Maybe you're organising a community Christmas carol concert, need help delivering from a foodbank, help with the town's Christmas lights… or you've simply a load of presents to deliver…
Enterprise wants to hear your missions.
Big or small, tell us how Enterprise can help you. Whether it's needing to transport equipment for a charity event, a car to see someone special or getting you and the team off to that football match.

Tell us your story and you could be hearing from us on how we can help and more.
Get The App