Advertise
Star Radio broadcasts across Cambridgeshire, Saffron Walden, Haverhill and the surrounding towns and villages - a potential audience of more than 450,000 adults. Tune in on 100.7FM across Cambridgeshire, 107.1FM in Ely and the Fens, 107.3FM in Saffron Walden and 107.9FM in Haverhill and on DAB across the area.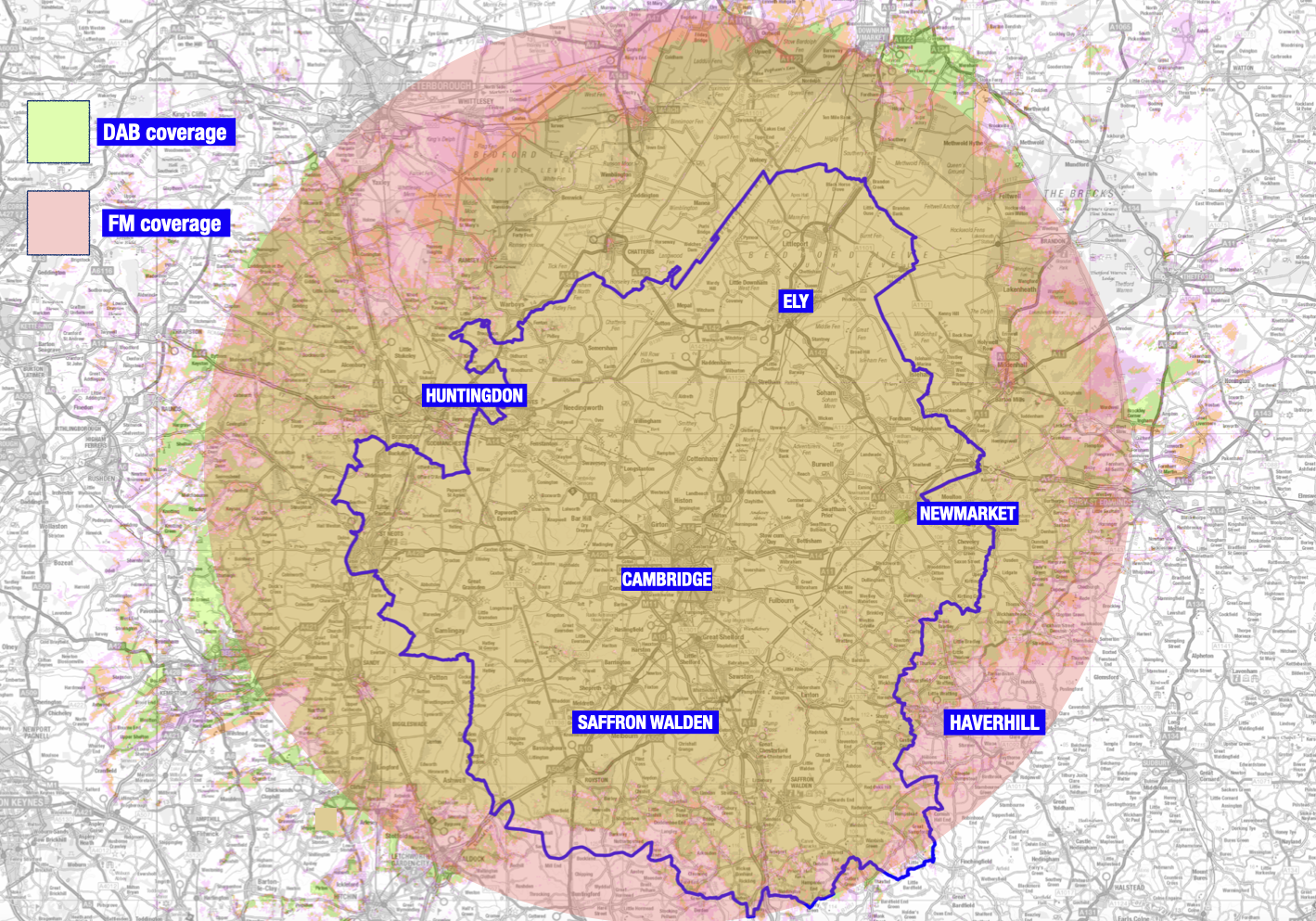 Our target audience of +35 year old, upmarket adults is a compelling reason to make it part of your marketing mix. These discerning consumers traditionally have a high disposable income.
Our advertising packages are crafted to meet each client's objectives. Star Radio's approach to airtime, sponsorship or promotions is creative-led and results-driven.
Our experienced sales team will work with you to deliver maximum impact from each campaign and as a locally-owned and locally-operated station we can quickly make local decisions.
Star Radio's rates and packages are attractive. Combined with intelligent scheduling and high quality production, they are hard to beat.
If you think Star Radio could add sparkle to your business, please call 01223 735 100 or email via the link below and we'll be in touch.
Audience Profile
35-64 year old, upmarket adults with a core target audience of 45-54 year olds
A slight female bias
Upmarket and discerning listeners
Adults with busy lives who enjoy Star's mix of the biggest songs all day long from the 70s to today, mixed with essential local news, information and features
For more information email:
Freddie Scherer, Managing Director: freddie@star.radio
Star Radio is represented by Bauer Media for national agency advertising.
Why advertise on radio?
Commercial radio is an effective way of allowing enterprises to build business locally. There are numerous reasons why it works so well, and some of the biggest points are listed below:
1. Radio targets listeners when it's relevant to them
Radio can work in real-time with listeners promoting content at specific times of the day, which best suits the listeners needs. For example, a car dealership may wish to target people listening on their journey home from work, whilst they're in their current vehicle.
2. Low ad avoidance
Research indicates only cinema advertising offers lower ad avoidance. Listeners are less likely to ignore your advertising message. This is contrary to the way they might avoid printed advertorial or fast-forwarding through commercials on recorded TV content.
3. Reach the right local audience
Star Radio broadcasts to Cambridge, Newmarket, Ely, Huntingdon, Haverhill, Saffron Walden and surrounding towns and villages on FM, online and on DAB Digital Radio - so you're not wasting your budget reaching an audience in Norwich, Milton Keynes or Ipswich.
4. Flexible and Fast
Radio is a fast and flexible medium to be able to advertise on. Business moves at a high-speed pace and radio is able to keep up with updated business messages and promotions. Radio production is also relatively cheap meaning your message can be changed when needed.
5. Trust and Friendship
Radio is a medium which forges a strong relationship with the listener. Our team of presenters live the same lives as our listeners producing local, relatable content around the clock. Many people use the radio for company and friendship. This builds listener loyalty and helps to form purchasing decisions.
6. Radio and Web work together
Using radio alongside a web campaign can boost your business activity and digital presence. At any one time up to 1/5th of internet users are listening to the radio. That means they could be a click away from your brand. Use the two mediums together to build brand awareness and customer recall.
7. We're not just a radio station
Star Radio broadcasts on 100.7FM to Cambridge, Newmarket, Huntingdon, Royston, St Neots, St Ives and on 107.3FM in Saffron Walden, 107.9FM in Haverhill, 107.1FM in Ely and the Fens, smart speaker, UK standard RadioPlayer and our own set of Apple and Android apps, Google and Alexa skills - and on DAB Digital Radio across Cambridgeshire.
Image courtesy Arqiva
Get The App
Thu

Medium-level cloud

19°C