UK Radio Advertising Booming in 2023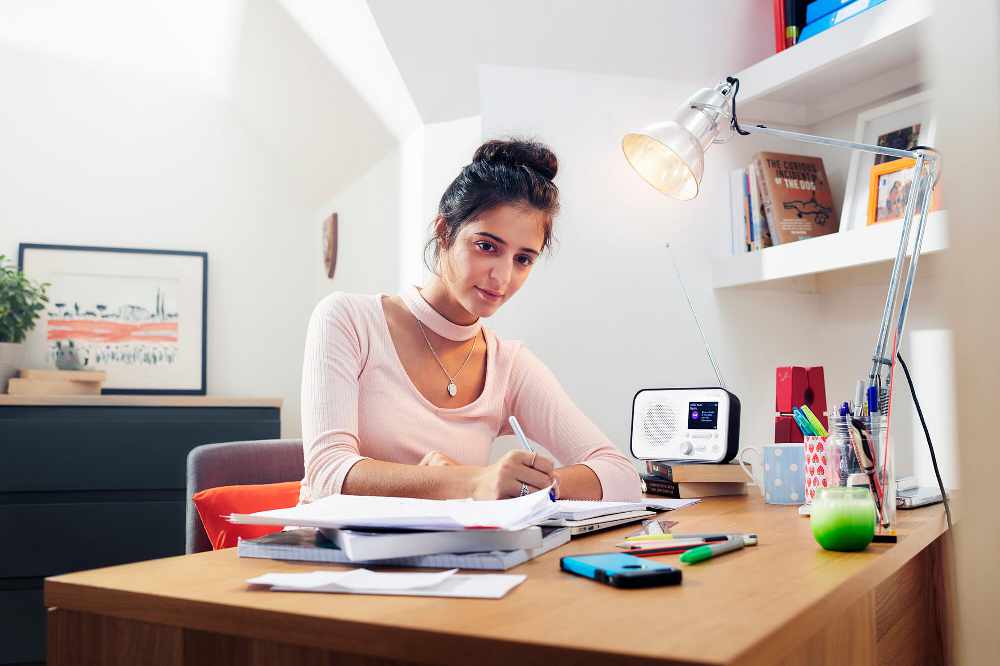 No matter your age, you've probably listened to the radio countless hours throughout your lifetime.
Radios are widely used internationally, whether in the car, while shopping, or even while cleaning around the home.
While platforms like Spotify and Apple Music have given traditional radio stations a run for their money, statistics show that over 49.5 million adults in the UK listened to the radio in 2021.
At 89% of the country's total population, this shows just how popular this past time is amongst Brits—and it also explains why UK radio advertising is experiencing a massive industry boom.
Radio Listeners
Since 1922, when the first-ever official advertisement aired on the radio, companies looking to attract new customers have widely sought after the platform. The short ads between songs and presenters quickly became the norm after their introduction and, today, are an expected part of listening.
As mentioned above, around 49.5 million adults in the UK actively spend at least 20.3 hours listening to the radio each week. For companies, this means that there are 49.5 million people they can attract to their products or services through targeted radio advertising.
While streaming services like Spotify are estimated to have over 9.1 million users nationwide, many who have tried the service have reverted to radio. One of the leading causes is the presenters who host shows on various stations.
Boom Radio alone managed to increase its year-on-year audience by almost double, thanks to a Christmas special hosted by the late Paul O'Grady—a famous comedian in the country.
Advertising Spend
The surge of radio listeners in the country has, as expected, had a direct effect on advertising. An increasing number of companies are willing to spend more to ensure their ads are played during prime time, where they are likely to be heard by the most listeners.
While advertising revenue was decent up until 2019, the COVID-19 pandemic saw an incredible increase in radio advertising spending. The majority of this was thanks to the UK government, which paid a whopping £27.8 million in 2020 due to COVID-19 announcements and news.
This massive surge in radio activity on behalf of the government is said to have changed how people listen to the radio. And, while government spending dropped to £10.6 million in 2022, other brands still spent freely. Sky alone received £19.6 million in advertising revenue—representing a 9.5% year-on-year.
With the number of advertisements being run, the radio industry shattered all previous records in 2022 by posting a total revenue for the year of £740 million. By contrast, in the midst of 2020, with Her Majesty's Government spending so freely, total revenue was only around £557 million.
The Biggest Spenders
While the ad spends in 2020 and 2021 can mostly be credited to the government—who outspent any other advertiser for both years—many other brands top the leaderboard consecutively year-on-year.
The biggest brands among these include the following:
Sky UK
As one of the top media outlets in the country for entertainment, news, and sport, Sky was the principal radio advertiser in 2019 and 2022. In the latter year, the broadcaster spent an incredible £19.6 million on radio advertising.
While plenty of this money came back to the company, considering it runs its own radio stations that also allow advertising, it is predicted to be the top spender again in 2023.
McDonald's Restaurants
In addition to being one of the largest fast-food chains in the world, McDonald's is known for its incredible ad reach throughout the UK. This is thanks to the network of over 1,270 restaurants nationwide—with Birmingham alone having 20 locations.
In 2019 and 2021, the group was responsible for the second-largest ad spend on radio. It was also third on the list of top spenders for both 2020 and 2022—which is surprising considering most locations were closed for a stretch during 2020.
Camelot Group
The Camelot Group, responsible for operating the National Lottery, is famous throughout the UK and known for its advertising. And while many prefer to gamble using online casinos that offer thousands of games, there are still almost 45 million Brits who play the lottery.
While the group was conservative in spending in 2019—coming in seventh overall—it was responsible for the second-highest spending in 2020 and 2022 and fourth overall in 2021.
International Radio Spend
While radio advertising is set to increase again in the UK during 2023, it is not only here that it is set to rise. The US, which saw a massive drop in advertising spend in 2020 to $11.03 billion (down from $14.08 billion in 2019), hit pre-pandemic levels in 2022 at $16.1 billion.
This number is expected to rise year-on-year until 2026 when it is expected to reach $16.7 billion. While this is significantly slower growth than the UK, it is because of the country's incredible revenue already being generated over the last decade.
Germany, which has around 58.9 million radio listeners, is another region where radio advertising is rising. Also suffering a decline in advertising revenue during 2020 (around €804 million compared to almost €889 million in 2019), the country has also seen an increase since the pandemic.
In 2022, the country posted a total radio advertising revenue of around €879.9 million—just shy of 2019 figures. However, this is expected to grow by almost 1.58% per year over the next few years until 2027. At this point, revenue is expected to reach nearly €945.49 million.
Conclusion
Statistics show that radio is still an incredible form of entertainment millions of people enjoy each minute. Because of this and radio's incredible ad reach, the UK and other international advertising markets can continue to expect impressive growth over the next few years.
So, the next time you hear an ad on the radio, remember just how much effort (and money) is being placed into making sure that ad is there for you to hear.
Get The App
Mon

Medium-level cloud

22°C