Why UK Homeowners Are Investing In Home Improvements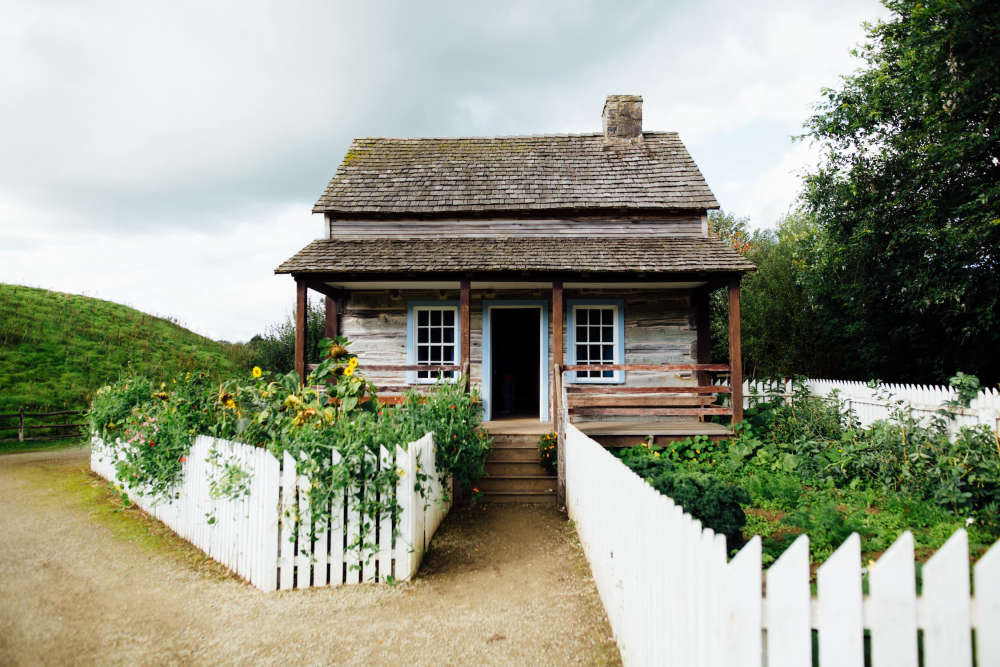 In times of economic uncertainty, many savers don't know where to turn, but there is nothing safer than houses.
Your home can be like a bank account, where you build up your fund in equity with interest paid in property value rises. Spend a few thousand in year one, and get a return on your money when you sell in year five, or fifteen, or twenty. Some smart home improvements are gifts that keep on giving, growing in value over long periods of time, and some don't require much capital to invest either.
Easy Value From Simple Jobs
When it comes to increasing property value, not all home improvements were created equal. A careful selection of cost-effective and simple improvements can have a big impact on the value of your home.
Kitchen upgrades tend to bring substantial returns on investment. This doesn't necessarily mean a full renovation; even minor updates like replacing countertops or upgrading appliances can modernise the heart of the home and increase property value. Similarly, upgrading bathrooms can increase your home's appeal and price. Enhancements like installing a new sink and taps or replacing an outdated shower can provide a refreshing boost to your home's aesthetic and value.
Another simple and cost-effective improvement is painting. A fresh coat of paint in a neutral colour can make rooms look clean, spacious, and more appealing to potential buyers. This is great for small box rooms and spare bedrooms. Never overlook the importance of curb appeal either. Some simple landscaping, maintaining a neat lawn, and adding colourful blooming plants, can create a favourable first impression, which bumps up property valuations and draws in more buyers.
Installing energy-efficient upgrades, like double-glazed windows or modern insulation, is getting popular with buyers due to rising energy costs. These improvements not only reduce energy bills but also add a compelling selling point to your property. Focus on these simple and cost-effective improvements, and you will maximise your property's value without a large financial investment. Bigger spending in these areas will yield greater returns.
Big Changes Bring Big Value
Investing in substantial home improvements such as adding extensions or reconfiguring interior walls can significantly enhance your property's value and appeal to potential buyers. Extensions, such as adding a conservatory, a loft conversion, or an extra bedroom, can drastically increase the total living space in your home.
The creation of additional functional areas adds immediate value and can make your property more attractive to families looking for more room. Make sure any architectural additions you make are in the style of the rest of the house. If an extension looks odd or stands out too much it can put buyers off the property and undo the value of your investment. Look for local builders with the experience and skills necessary to maintain your home's appearance despite any alterations. At MyBuilder, you can find builders near you easily, read reviews from previous customers and even look at photos of their work. This helps you create a shortlist of builders you can rely on.
To maintain your home's architectural style, but still add space, consider reconfiguring your interior walls. This can lead to the creation of open-plan living areas, which are increasingly popular in modern home designs and can modernise the interior of a traditional home without disrupting its exterior aesthetic. Opening up rooms by breaking down interior walls can also improve the flow and functionality of the property, as well as add desirability and value.
These structural improvements can be costlier and more time-consuming than minor upgrades, but the resulting increase in property value can be substantial. With careful planning and design, such investments can yield considerable equity and make your home more marketable for future resale.
Investing Smart For A Higher Yield
When investing in home improvements, it is easy to get carried away and spend money on features and additions that do not offer much return or add to desirability. A media room sounds nice but is often impractical for a modern family. Investing for equity is not about spending lavishly, or showing off, but about making smart and strategic investment choices.
A smart way to put some money into your home for later is in the property's structural integrity. Addressing issues such as damp, rot, or an old roof not only safeguards the property for the long term but also makes it more appealing to potential buyers. Nobody wants to buy a house only to find they need to invest in it immediately.
The same applies to updating outdated or inefficient systems, such as heating, cooling, and electrical installations. Though these types of improvements do not offer much of a visible spectacle for potential buyers to view, they will be noted in the promotional material for your home and on its Energy Performance Certificate (EPC).
By making these smart and strategic investment choices, you can ensure your home improvements genuinely add to your property's equity, providing a solid foundation for your financial future. This makes them a much safer place to put your money than many investment options, which is why so many UK homeowners are investing in their property and not in their savings account or pension plan.
Get The App
Tue

Heavy rain shower

22°C

Wed

Medium-level cloud

21°C

Thu

Medium-level cloud

19°C

Sat

Medium-level cloud

19°C