Advertisers - Jagutek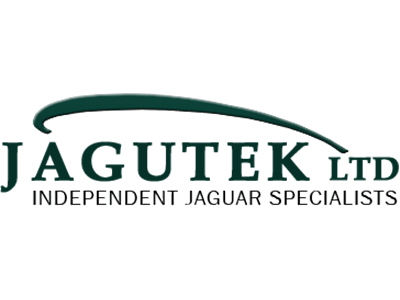 Jagutek was first established as a Jaguar specialist in year 1989 by Managing Director Kevin Barrett
Kevin initially attended college courses at Cambridge to gain City & Guilds Technicians Diploma, light vehicle mechanics National Craft Certificate in Vehicle Maintenance & Electronic Systems.
Whilst Serving his apprenticeship at Jaguar main dealer as an apprentice technician Kevin also attended over 20 different jaguar courses at the jaguar factory. The apprenticeship lasted 4 years & 1extra year for management skills coarse.
Kevin continued to work for the Jaguar main dealer for seven years until he saw an opportunity to broaden his knowledge at the local Ford franchise with whom he had already established a good relationship. The job at Ford went very well, however Kevin realised that his main passion lay with the Jaguar product.
Kevin finally conceding that he must become his own boss in order to provide customer satisfaction. In the early days it was a one man operation, the business however has continued to grow considerably since then.
Initially the workshop space was a mere 600sq/ft, now the business occupies 12000sq/ft of floor space.
Jagutek are Cambridgeshire's leading independent Jaguar specialists, servicing and repairing all Jaguar models to surpass manufacturer's specifications at a fraction of main dealer costs without compromise.
Website: http://www.jagutek.co.uk
Email: info@jagutek.co.uk
Phone Number: 01353 667147
Address: 22 Lancaster Way Business Park, Ely, Cambridgeshire, CB6 3NW
<< Back to Advertising Directory
Get The App
Take Star Radio with you wherever you go and listen to us live. Interact with the studio and call, email, text and Tweet us all directly from within the app.