Advertisers - The Almonry Restaurant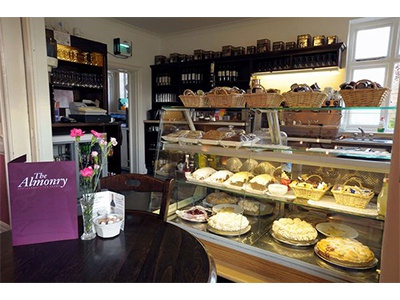 The Almonry restaurant is a truly unique location nestled amongst the medieval precinct of Ely Cathedral in the centre of the beautiful riverside city of Ely. The main restaurant is located in the 13th century undercroft and has recently been refurbished creating a stunning yet informal space for lunches and private hire. The Almonry Tea Room overlooks the gardens and is the perfect setting for morning coffee with a piece of Lesley's homemade cakes - the date and walnut is legendary - or an Almonry Cream Tea with freshly baked scones and locally produced jam. The gardens are extensive and overlook the magnificent east end of the Cathedral with tables, chairs and parasols for alfresco dining during the summer months.
Website: www.elycathedral.org/visit/eating-and-drinking/the-almonry-restaurant
Phone Number: 01353 666360
Address: High St, Ely, Cambridgshire, CB7 4JU
<< Back to Advertising Directory
Get The App
Take Star Radio with you wherever you go and listen to us live. Interact with the studio and call, email, text and Tweet us all directly from within the app.