Advertisers - Wallis & Son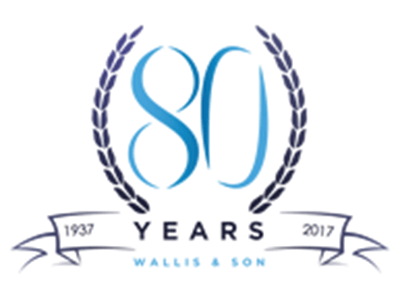 Wallis & Son are a family run business that have been in the motor industry for over 80 years. They have a number of cars for sale and for rental purposes, whilst offering full vehicle servicing, repairs and MOT's.
Only genuine manufacturer replacement parts are used during servicing and repairs and our labour rates are extremely competitive against those charged by many main dealers. What's more, servicing can be performed on new vehicles still covered by the manufacturer warranty as all tasks are performed exactly to makers' service specification. This means that you can receive the highest quality workmanship at a value-for-money price. Several members of the workshop team have remained with the dealership for more than 20 years which helps when it comes to providing continuity of service.
MOTs can be carried out while you wait, but for longer periods Wallis & Son offers a free courtesy car. You can book quickly and easily online or call us and we'll make your booking personally.
Website: www.wallisandson.co.uk/
Email: sales@wallisandson.co.uk
Phone Number: 01223 263911
Address: Cavendish House, Cambridge Road, Barton, Cambridgeshire, CB23 7AW
<< Back to Advertising Directory
Get The App