Advertisers - Winthorpe Limited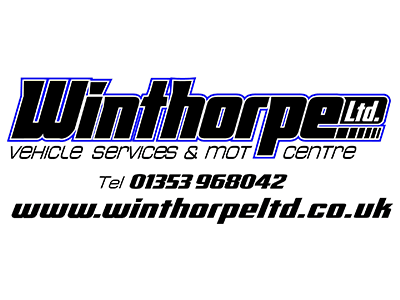 If you're looking for a reliable car garage in Ely or Littleport, look no further than Winthorpe Limited, we are specialists in a wide range of garage services including MOTS, Car Servicing, Car Repairs, Tyres and Car Batteries in Ely.
Established in 2005, we provide an honest and reliable service at all times, proud to be recognised as a highly reputable car garage in Ely and Littleport.
Located at Unit 9 Chettisham Business Park, Lynn Road, we are ideally situated to serve the local Ely and Littleport community, undertaking all types of garage services, from Car Servicing to Car Repairs and MOTs on Cars, Motorhomes and light commercial vehicles.
Website: www.winthorpeltd.co.uk/
Email: Info@winthorpeltd.co.uk
Phone Number: 01353 968042
Address: Unit 9, Chettisham Business Park, Lynn Road, Ely, CB6 1RY
<< Back to Advertising Directory
Get The App