Advertisers - Witham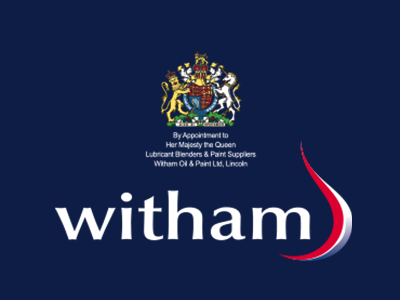 Trading since 1921, Witham Oil and Paint Ltd is a privately owned family run business with its Head Office and lubricant manufacturing based in Lincoln. We also have trade and decorating distribution depots in Lowestoft, Suffolk and Soham, Cambridgeshire. The business is today collectively known as The Witham Group.
Driven by producing high quality, reliable products The Witham Group manufactures a huge variety of oils and paints. Customers range from the marine industry and agriculture to road haulage and commercial vehicle workshops. We supply to international race circuits, the building trade, plant machinery businesses and pipework specialists. We operate throughout the UK and abroad and are immensely proud to have been granted the Royal Warrant to HM The Queen for the products and services we supply to the Royal Estate in Sandringham.
Website: www.withamgroup.co.uk/
Email: enquiries@withamgroup.co.uk
Phone Number: 01353 723373
Address: 28 Regal Drive, Soham, Cambridgeshire CB7 5BE
<< Back to Advertising Directory
Get The App