Cambridgeshire - Get Up To Something Fun In The Morning!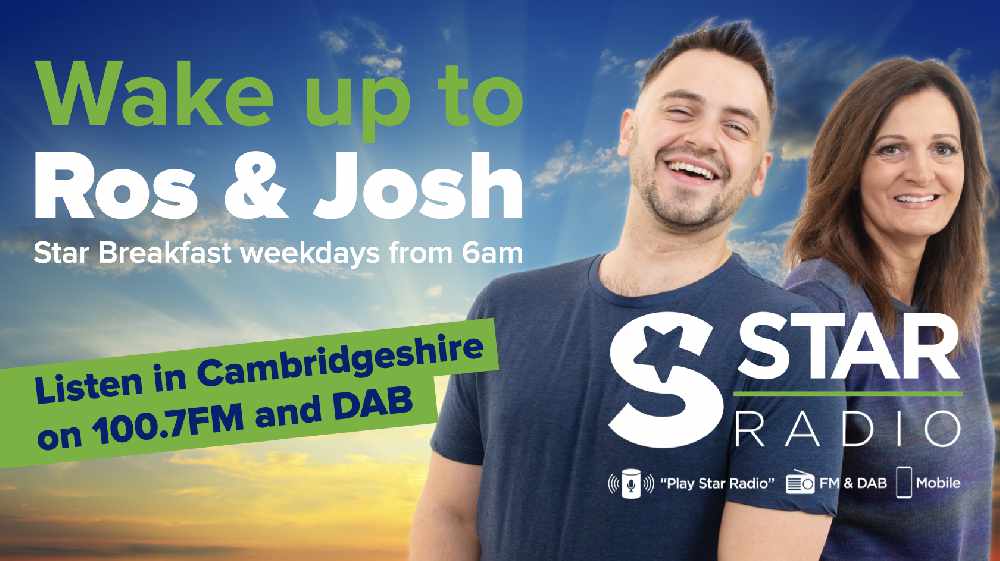 Ros and Josh have the best start to your day in Cambridgeshire, every weekday morning from 6am.
Join them on Star Breakfast for The Biggest Songs, lots of laughs and all the news and travel you need, here on Cambridgeshire's only countywide local commercial radio station.
Proudly broadcasting to Cambridgeshire on 100.7 FM, on DAB digital radio and through your phone and smart speaker – see our guide to tuning in to Star here.

And keep up to date with everything happening on the show by following us on Facebook and Twitter

Star Breakfast with Ros & Josh, weekdays from 6am, across Cambridgeshire on FM, DAB and online.

Get The App
Sat

Light rain shower

12°C