Home & Garden Tips

Welcome to Star Radio's Home & Garden tips with Scotsdales Garden Centre, helping you to create a garden you love!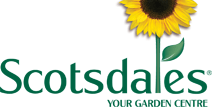 More than just a garden centre…With half a century of experience they have a solid understanding of what is important to you and provide an enjoyable shopping experience, where you can shop at ease with the confidence of knowing you'll get the best advice. Love your garden and enjoy its beauty, make your outside space work for you.
Check back each week to find a new home & garden tip revealed!
Get The App
Take Star Radio with you wherever you go and listen to us live. Interact with the studio and call, email, text and Tweet us all directly from within the app.