The Gifting Tree Returns To The Grafton For A 15th Year! (Duplicate)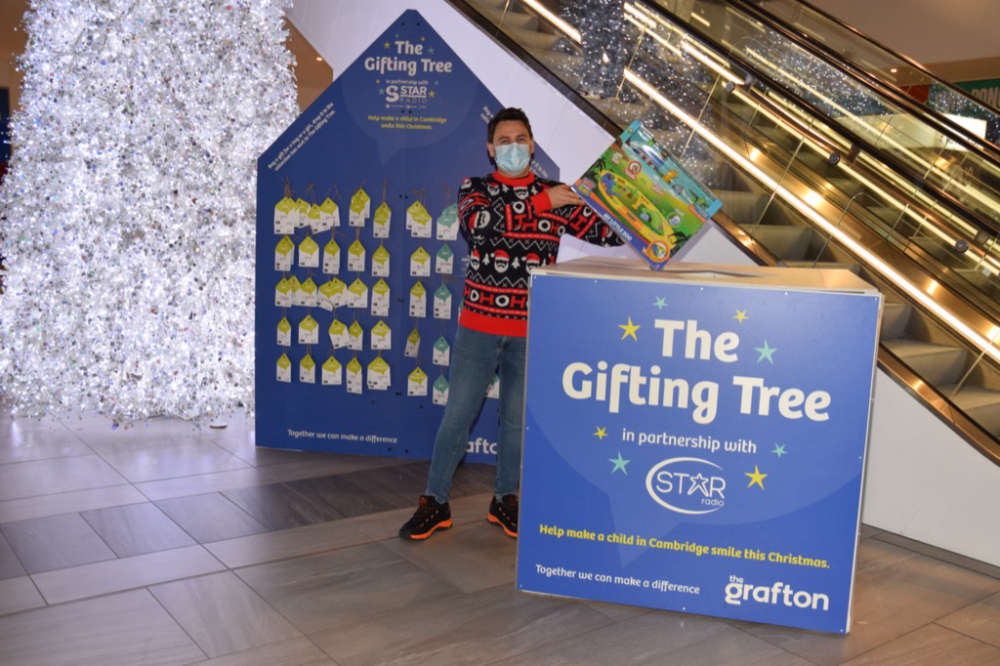 The Grafton Giving Tree – the much-anticipated spirit-raising initiative – is back for 2021 and is aiming to raise even more gifts than ever before to share with deserving young people in our community.
Star Radio is again teaming up with The Grafton to collect and distribute toys and gifts for children between the ages of 1 and 17 throughout the Cambridgeshire area.
John O'Shea, Centre Manager at The Grafton, explained: "We're asking the community to help bring a smile to local children's faces this Christmas by donating a gift to help underprivileged children have the magical Christmas they deserve.
"You simply pick a tag by the side of our Christmas tree in Great Court and buy a suitable present for the age of the child noted on the tag whilst doing your own Christmas shopping with us."
"You then pop the present in our donation box, unwrapped and our Christmas Elves will do the rest, making sure the gifts reach the children in time to open on the big day! Our last day for donations this year is Saturday 18th December."
John added "It is amazing to be doing this for the 15th year. Over the years, we have donated tens of thousands of presents to deserving children in our community. There has never been a year where our community needs our support more than this year, and we are grateful for every present donated by our customers and local businesses."
Josh Lovatt, Breakfast Presenter, Star Radio added "We're pleased to be working with our friends at The Grafton to make the Gifting Tree an even bigger success in 2021.
"It's never been a more important time to support activity like this – and every gift donated will really help spread some much-needed festive joy."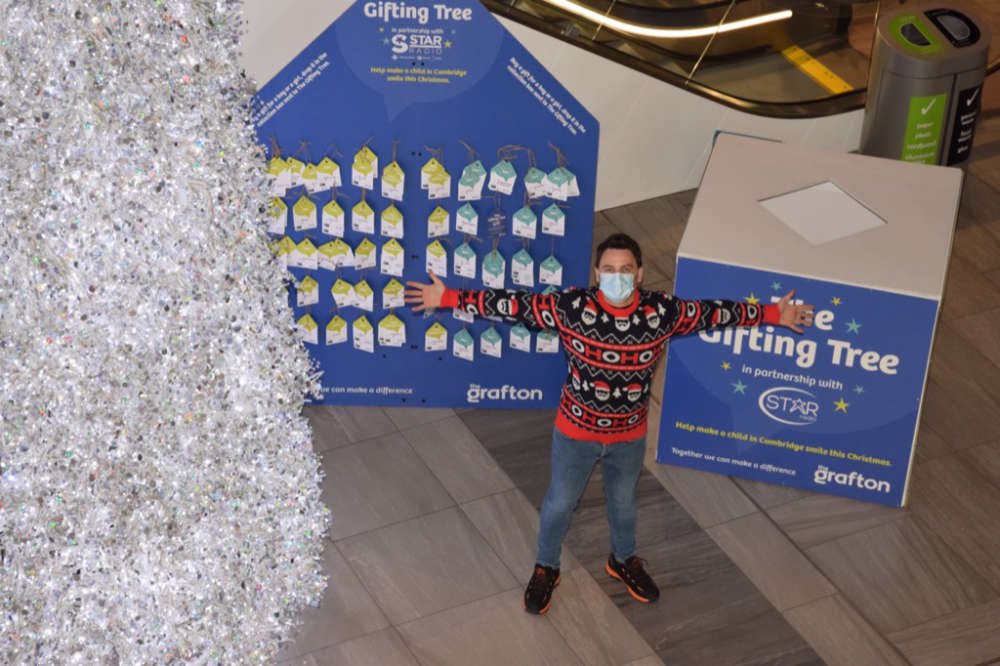 We need gifts for children aged between 1 and 17 and the Star Radio elves with match your kindly-donated gift with a child of that age.
You have until Saturday 18th December to donate gifts and we'll make sure Santa knows where to deliver them in time for Christmas!
The Gifting Tree with The Grafton

Get The App
Thu

Medium-level cloud

19°C