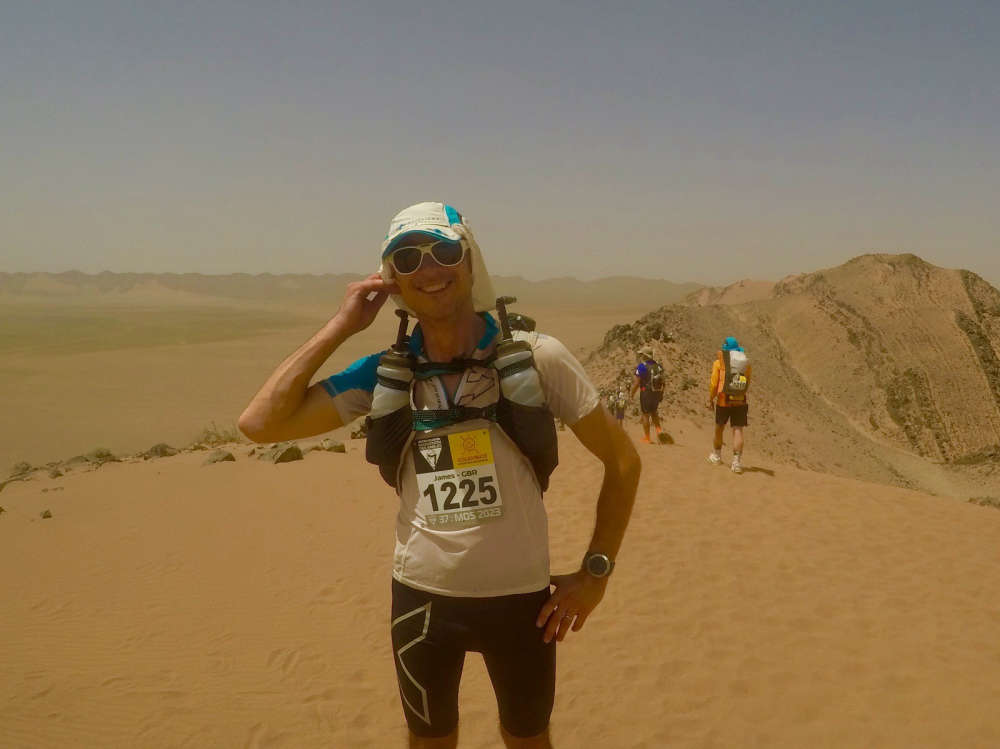 James Tysome of Balsham took part in the Marathon des Sables 2023 for Tom's Trust.
James Tysome, a surgeon from Cambridgeshire, has just accomplished an awe-inspiring feat by conquering what is known as the toughest footrace on Earth.
In a bid to support children suffering from brain tumours, James, a consultant ENT and skull base surgeon at Addenbrooke's Hospital, embarked on the arduous six-day journey covering a distance of 250 kilometers.
He took part in the challenge to raise money for Tom's Trust – a charity dedicated to assisting children with brain tumours.
The expedition took James across sand dunes, rocky mountains, salt plains and other obstacles – whilst also battling temperatures up to 55 degrees.
The ultra-marathon in which James participated, the 37th edition of the renowned Marathon des Sables, is notorious for its extreme terrain and demanding running conditions. Running across shifting sands places an additional burden on the legs and feet, making the competition even more challenging.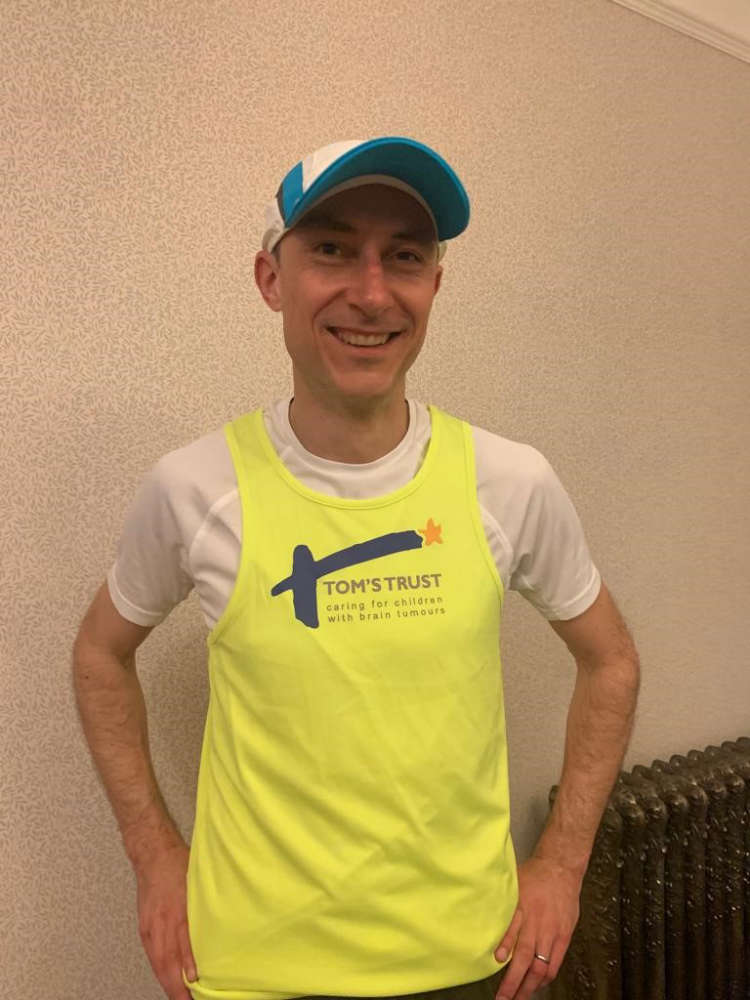 On Day Four, James accomplished an astonishing 90-kilometer stretch which included running through the night. Finally, after a gruelling seven-day battle, he crossed the finish line.
James not only conquered the physical and mental challenges of the marathon but also surpassed his fundraising goal. His exceptional efforts generating over £5,200 for Tom's Trust.
James, of Balsham near Linton, reflected on his journey.
The Marathon des Sables was an incredible race. 250km across the Sahara Desert in six stages through epic scenery with strong camaraderie between the 1,000 runners.

Conditions were more difficult that usual as there was a heat wave with temperatures up to 55°C, which made running through sand dunes hard work and resulted in 30 percent of runners dropping out over the course of the week.

I was pleased to make it through to finish the race and to have the opportunity to raise money for Tom's Trust as the suffering in the desert cannot compare to the difficulties faced by children with brain tumours and their families.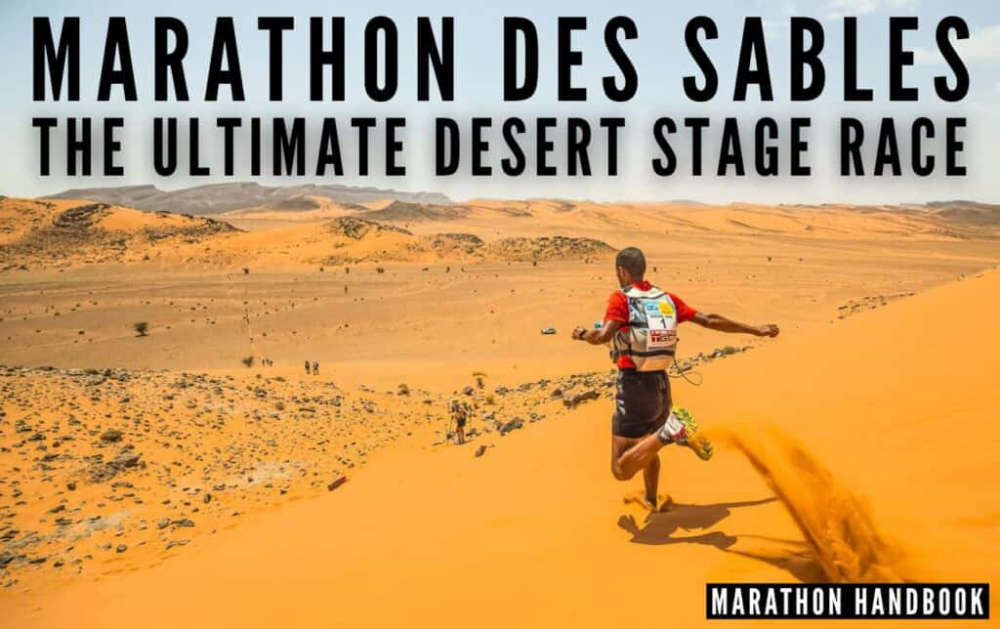 Incredibly, James carried everything he needed on his back throughout the marathon, relying solely on water rations and communal goats' hair Berber tents that were provided and pitched each night for him and his fellow competitors.
Debs Mitchell, Co-Founder of Tom's Trust, expressed her gratitude for James' extraordinary commitment:
We are blown away with James and everything he's done for the children we support here at Tom's Trust. We can't even imagine how difficult it must have been for James to push through the race under those conditions. We simply can't thank him enough for choosing to fundraise for us.
Contributions can be made at www.justgiving.com/fundraising/jamestysomemds. To learn more about Tom's Trust and its vital work, visit www.tomstrust.org.uk.