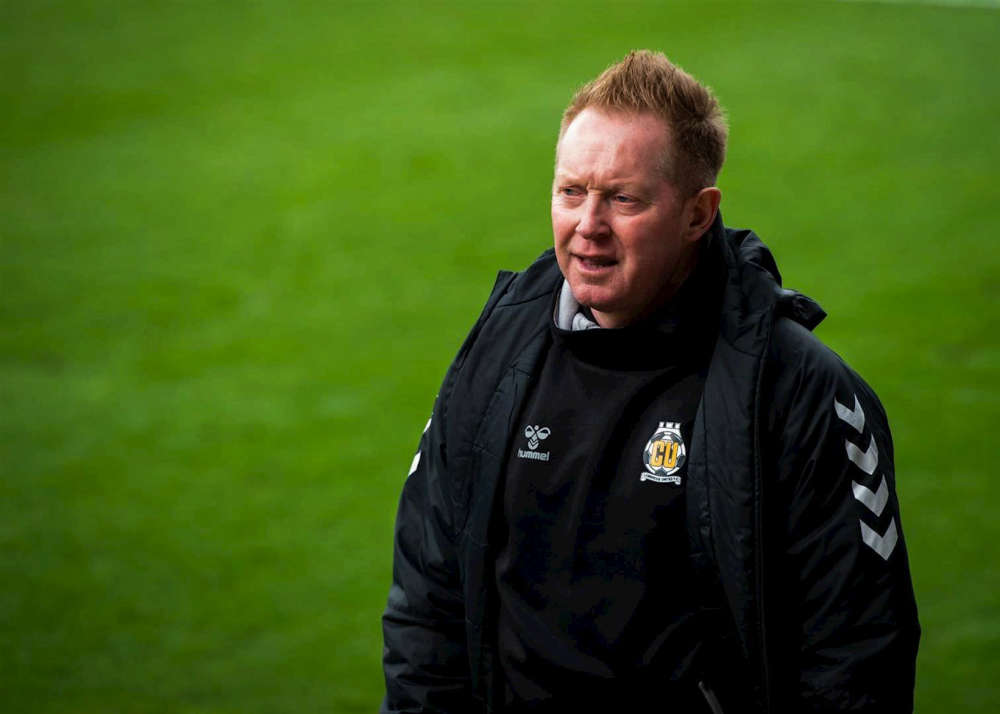 Gary Waddock joined the U's in 2000, helping oversee promotion in his first season.
In a surprising turn of events, Cambridge United announced today that they have decided to part ways with their Assistant Manager, Gary Waddock.
After three years of dedicated service to the club, Waddock's departure marks the end of an era for both him and the team.
In his first season with the club, his expertise and guidance proved instrumental as the team secured promotion to League One. Teaming up with Head Coach Mark Bonner and the rest of the backroom staff, Waddock played a vital role in helping Cambridge United achieve their highest finish in the English Football League (EFL) in nearly two decades.
Although the club faced more challenges in Waddock's third and final season, a remarkable resurgence in form towards the end of the campaign ensured United's safety on the final day.
Expressing his thoughts on Waddock's departure, Head Coach Mark Bonner acknowledged the significant progress made by the club during the past three years.
"The last three years have been a period of remarkable growth for our football club, both on and off the pitch. We have experienced numerous unforgettable moments along the way, and Gary has been at the heart of it all."
Bonner went on to commend Waddock for his unwavering support and expertise, which proved vital to the team's success.
Acknowledging the cyclical nature of sports, Bonner explained that Cambridge United is embarking on a new phase, brimming with fresh challenges and opportunities. As the team sets its sights on constructing a squad and first team, change becomes an inevitable part of the process. Bonner expressed his gratitude to Waddock for his contributions and assured that despite their professional paths diverging, Waddock will forever remain a friend and will always be welcomed back at the Abbey.
The club, in an official statement, extended its gratitude to Gary Waddock for his unwavering dedication and commitment during his tenure with Cambridge United. They expressed their appreciation for his hard work and wished him the very best in all his future endeavours.