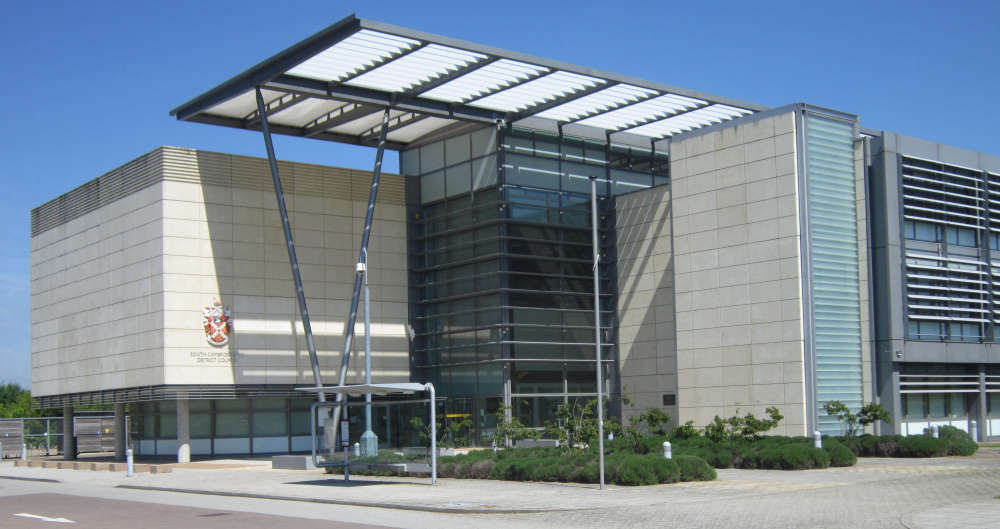 South Cambridgeshire District Council's offices on Cambourne Business Park.
The Council's looking to extend its four-day working week for office workers for a further 12 months.
The decision comes after a trial showed notable improvements in both employee well-being and productivity.
During the initial three-month trial, desk-based staff enjoyed reduced working hours. Within weeks, 60% of the workers reported feeling less stressed as a result of the new schedule. According to Liz Watts, the council's Chief Executive, early indications from the trial also reveal improved recruitment and retention capabilities for the council.
The proposal to extend the four-day workweek received unanimous support from Cambridge City Council's strategy and resources scrutiny committee, which was consulted due to its shared services with South Cambridgeshire District Council.
During the trial, employees worked a 30-hour week whilst also receiving full pay.
Liz Watts emphasized that there is an established "route back" if performance were to decline, as the council has been transparent with its staff regarding the potential discontinuation of the four-day workweek in such circumstances.
The district council's cabinet is scheduled to convene next week, and it is widely anticipated that they will approve the extension of the trial period.
A separate trial for waste collection services is likely to begin in the summer.