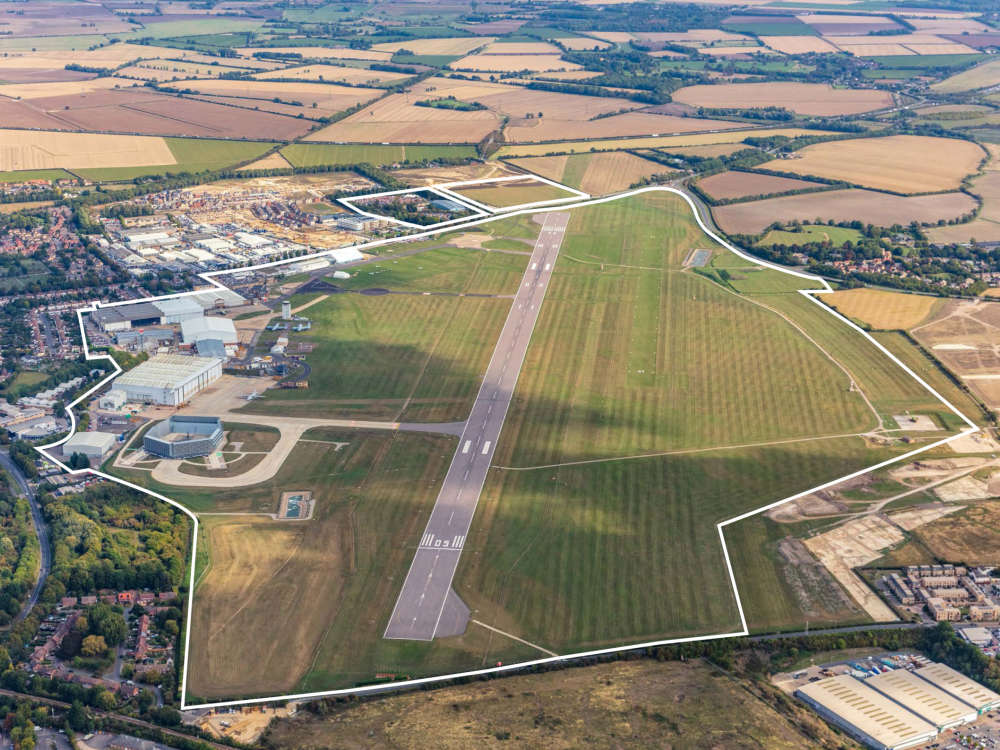 Cambridge East area
Residents are being asked for their thoughts on a major redevelopment of Cambridge Airport which would see thousands of new homes being built.
With Marshall Group planning to relocate its aerospace and defence business within the next decade, the company is proposing to turn the 462-acre site into a mixed use development.
A series of events will take place throughout July, encouraging members of the public to share their ideas on the plans.
Marshall CEO Kathy Jenkins explains:
"We recognise the opportunity to work alongside the people of Cambridge to create a new, complementary urban quarter for our amazing city.

"This initial round of public engagement is just the beginning of the conversation but we firmly believe that Cambridge East has the potential to be the most exciting mixed-use development in the UK encompassing a diverse mix of homes, employment, education, healthcare, transport, culture and sports and leisure opportunities.

"We want to make sure that Cambridge East can fulfil its true potential and helps to address some of the city's well documented infrastructure and inequality challenges.

"People will be aware that in order to free up the land we will be relocating our Aerospace business to Cranfield in Bedfordshire by the end of the decade, where it will benefit from a new purpose-built facility at the heart of an Eastern Aerospace Cluster.

"Cambridge however will continue to sit at the very heart of the Marshall Group and many of our existing operations will remain in the city, continuing to provide highly skilled employment as well as a wide range of training opportunities, for many generations to come.

"We are excited to continue the many valuable partnerships we have built up with our local community as we work together to create our vision for Cambridge East, and I do hope as many people from as many backgrounds as possible will take the opportunity to participate in this initial engagement."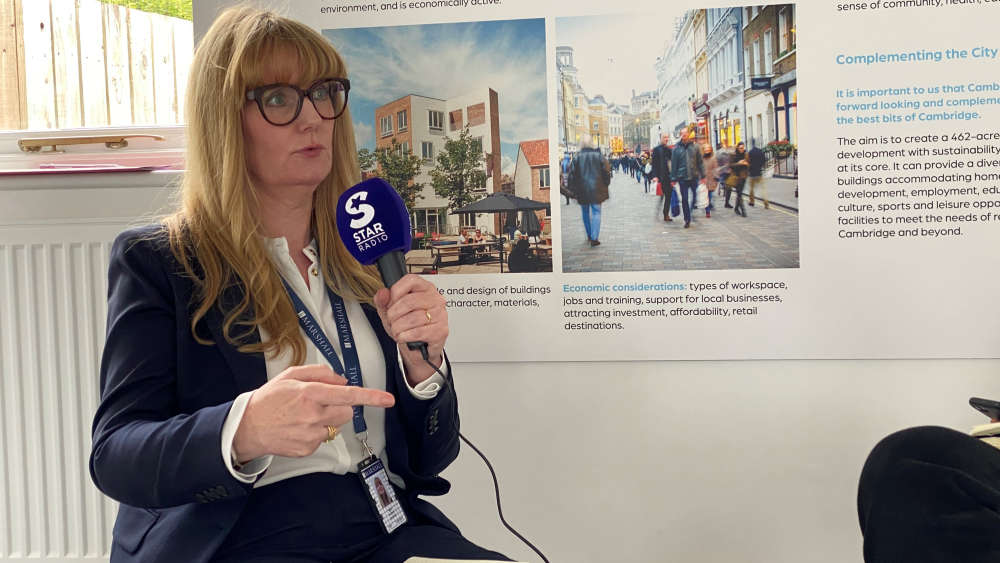 Marshall CEO Kathy Jenkins in conversation with Star Radio explains the timeline of the project:
The public engagement sessions will take place at Concorde House on Newmarket Road (situated behind the ice rink) on the following dates:
Saturday 8th July 10.00am - 3.00pm
Tuesday 11th July 2.00pm - 7.00pm
Wednesday 12th July 3.00pm - 8.00pm
Tuesday 18th July 2.00pm - 7.00pm
Venue: Concorde House, Green House Farm, Newmarket Rd, Cambridge CB5 8AA
See more details here: https://cambridgeeast.com/