The Guestlist - Phoenix Calling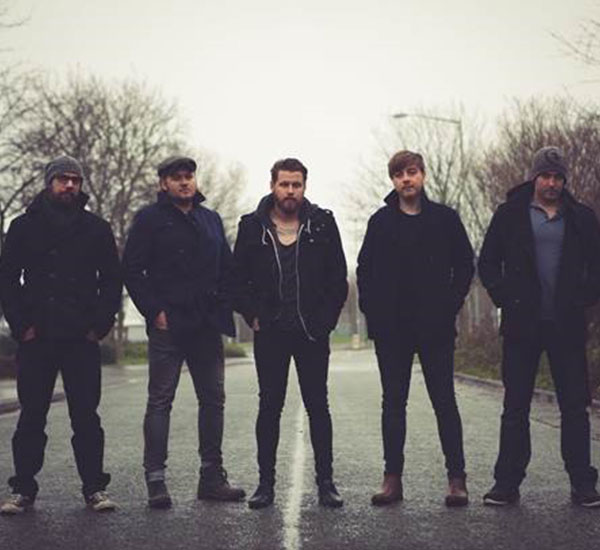 Location: Cambridge / Peterborough
Genre: Alt Rock / Brit Rock
Members: Steve Chapman – Vocals, Dom Greenwood – Guitar and Backing vocals, Matt Cope – Drums, Jase Howard – Bass, Martyn Hilliam – Lead Guitar
Phoenix Calling have been together for the past 4 years and have released 1 album in March 2015 "Forget Your Ghosts" that was well received and reviewed in Kerrang 7/10 and Rock Sound 4/5
Last summer BBC Introducing pioneered the bands cause and Huw Stephens from radio 1 played the single "Bring the Roof Down", the video for which has gone on to have nearly 25,000 views on youtube, along with recent singles "Wasted Life", "Traces" and "Glory" all featured on Kerrang Radio and the videos on Scuzz and Kerrang TV. Featured also on the Jonny Doom TV show
Recent highlights for the band was being asked to perform at the Mallory Knox end of tour party 2014, UK Tour and Poland 2015/16, support to Young Guns 2015/16 and supporting The Vamps in front of 10,000 fans in 2016 and now the new album "Our Lost Hearts" to be released in June 2017
Signed to Fort Records in Birmingham
We love what we do, playing from the heart and leaving people with a feel good factor!!
Phoenix Calling are published under 'The Fort' record label and managed by Crescendo Music Services Ltd
All enquiries please contact: Tel: +44 (0)121 286 707 e-mail: enquiries@crescendo-music.co.uk
Social Media:
Cover: Mash Up (I'm Yours, One Love & Fresh Prince)
Latest Track: Rescue Me
Song Challenge: Disneyland
Get The App
Take Star Radio with you wherever you go and listen to us live. Interact with the studio and call, email, text and Tweet us all directly from within the app.