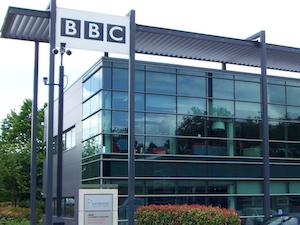 Broadcaster announces plans to cut its Cambridge regional TV news programme later this year.
The 13-minute nightly opt-out of Look East is reported to be ending in November and merging with the regional programme from Norwich as part of wider cost cuts across the BBC.
The city's MP Daniel Zeichner has urged managers to rethink the plans: "I understand the pressure that the BBC is under, but the essence of local news is that it is local, and this is a step backwards.
"Cambridge and the area surrounding is the fastest growing region in the country, with real interest in local stories."
"It is a decision that should have been consulted on, and should be rethought."
BBC journalist Simon Hare tweeted that "all BBC England staff are being given details now of changes planned by senior management.
"They include the scrapping of regional TV opts in Oxford and Cambridge, end of We Are England current affairs TV show after one more series and more programme sharing across BBC local radio."
The programme from Cambridge is broadcast from studios in Cowley Road to viewers in the west of the region including Cambridgeshire, Bedfordshire, Hertfordshire and parts of Essex and Northamptonshire.