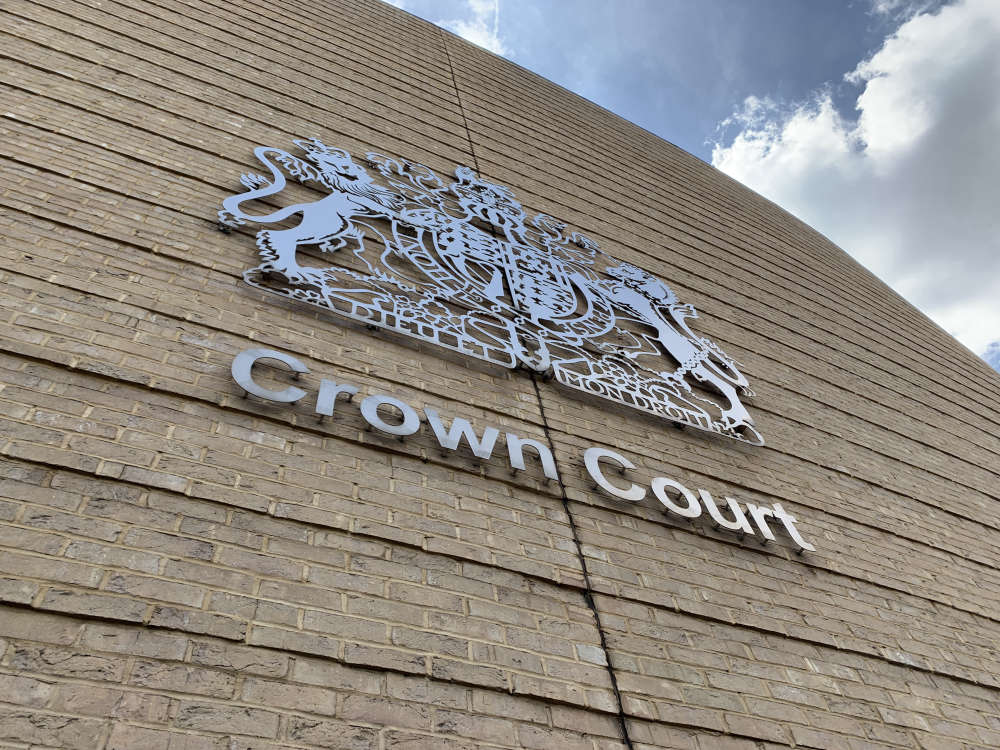 A group of drug dealers who used children to help with their "county line" have been jailed.
On 1 October 2020, police received a call reporting two children – a 15-year-old girl and her 16-year-old boyfriend – missing, after they didn't return to their home in Peterborough that afternoon.
Three days later, they were found in Huntingdon by police at what is believed to have been a "trap house", used to buy, sell and consume drugs from.
The children were taken into police protection where the girl disclosed she had class A drugs on her, which she had been given and forced to conceal within her body by a man known as "YF" – 25-year-old William Fernandes, while in Huntingdon.
While with police, the girl received threatening text messages from 20-year-old Tanveer Chowdhury, about Fernandes wanting his drugs back.
The pair told officers how they had left home following an argument and stayed at a house in Huntingdon with a man named "Freddie" – 42-year-old Fredrick Kufandirori.
Upon arriving in Huntingdon, the teens were collected from the train station by a man named "Snoops" – 32-year-old Tahir Sheraz.
When they arrived at the house in Kings Gardens, they were told by Fernandes they could stay there on the condition that they deal drugs, giving them a "burner" phone and instructing them to answer it by saying "A1" – a reference to the A1 drug line he was running.
Over the three days while they were missing, the girl was made to look after the drugs, while the boy would carry out the sales in nearby streets.
Fabiana Gomes, 25, was arrested in November 2020 after being identified as part of the drug dealing operation, alongside Kevin Gobey, 26, who would attend the house in Kings Gardens to package wraps of class A given to him by Fernandes.
He was arrested at his home near Cambridge on 7 December 2020, where a search of the house uncovered bags of cannabis, which he claimed he purchased for himself in bulk to make it cheaper.
On Tuesday (28 February), Fernandes, of Jeffrey Drive, Huntingdon, appeared at Cambridge Crown Court where he was sentenced to eight-and-a-half years in prison after previously admitting two counts of requiring a person to perform compulsory labour, being concerned in the supply of crack cocaine and heroin, and possession of cannabis.
Chowdhury, of Desborough Avenue, Cardea, Peterborough, appeared alongside Fernandes and was sentenced to two years and two months in prison. He had previously pleaded guilty to being concerned in the supply of crack cocaine and heroin, and sending threatening communications with intent to cause distress.
On 13 December at the same court, Kufandirori, Sheraz, Gomes and Gobey were each sentenced.
Kufandirori, of London Road, Leicester, was jailed for a year and three months after pleading guilty to allowing a premises to be used for the supply of heroin and crack cocaine.
Sheraz, of Highbury Street, Millfield, Peterborough, was jailed for four years and three months after being found guilty of being concerned in the supply of heroin and crack cocaine. He was cleared of two counts of requiring a person to perform compulsory labour.
Gomes, of Jubilee Street, Woodston, Peterborough, was jailed for three years and seven months after admitting being concerned in the supply of crack cocaine and heroin, and possession of cannabis.
Gobey, of Brickhills, Willingham, South Cambridgeshire, was handed four years and one month in prison after pleading guilty to possession with intent to supply cannabis, two counts of arranging or facilitating the travel of a person for exploitation and being concerned in the supply of crack cocaine and heroin.
Detective Constable Oliver Campbell, who investigated, said: "I would like to thank the victims in this case for their ongoing support with what has been an incredibly long and complex investigation.
"We have managed to disrupt a large county drugs line who exploited two vulnerable children who were put up in a "drug house" where they were forced to conceal class A drugs on them and subsequently received serious and credible threats to them and their families.
"I would urge parents, carers and guardians to familiarise themselves with the signs of county lines drug dealing and child criminal exploitation and raise any concerns with us."
Information about county lines can be found on the force's dedicated county lines information page.