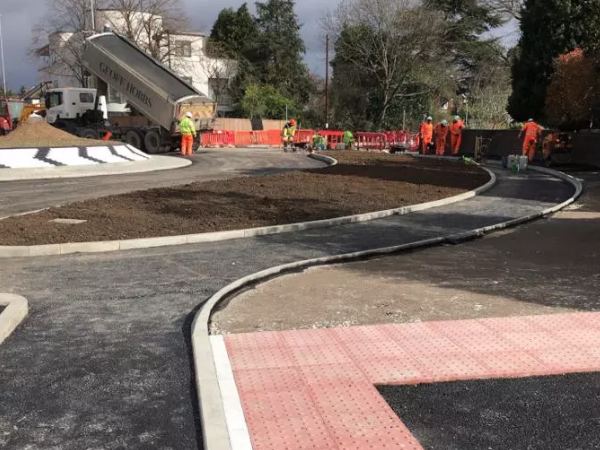 The woman was cycling around the Dutch-style roundabout in Queen Edith's Way
It happened at about 6.25pm on Friday when she was struck by a car exiting the roundabout towards Mowbray Road.
The car failed to stop at the scene and the cyclist was left with serious but not life-threatening injuries.
PC Katie Cunningham said: "I am appealing to anyone who may have seen the collision or has dashcam footage of it.
"In particular, it is believed another cyclist who witnessed the collision may have tried to pursue the vehicle, however, they did not return to the scene and could be a vital witness."
Anyone with information or has dashcam collision of the collision should report it via the force website, quoting incident 35/85340/22. Anyone without internet access should call 101.