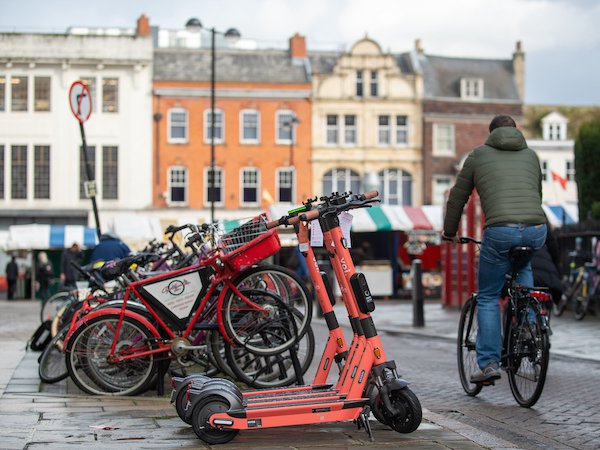 An e-scooter rider has received a year-long ban after crashing into a van in the city while almost twice the legal alcohol limit.
Przemyslaw Zakaszewski, 37, was riding his e-scooter in Cambridge on the evening of 10 December last year.
At just before 9pm, he crashed into a silver Vauxhall Vivaro, which had stopped at a red light in Newmarket Road.
Officers on patrol came across the collision and found Zakaszewski lying on the ground with a fractured left leg.
A roadside breath revealed he was almost double the legal alcohol limit.
Zakaszewski admitted while under caution that he was also uninsured before being taken to Addenbrooke's Hospital for treatment.
Zakaszewski, of Elkin Road, Cambridge, admitted charges of drink driving, driving with no insurance and driving without a licence.
He was handed a £450 fine and disqualified from driving for one year at Cambridge Magistrates' Court.
Sergeant Mark Draper said: "This case highlights how the rules of the road still apply to e-scooter riders.
"It's sheer luck that Zakaszewski was not more seriously injured and he put not only himself but all those around him in danger when he chose to ride while under the influence."