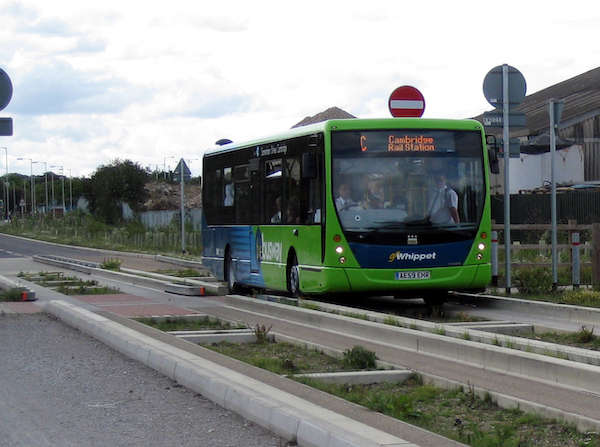 A further speed reduction is being implemented on the Guided Busway.  
The speed limit on the busway between Long Road Bridge and the railway station, in both directions, will now be 15mph.
The County Council has committed to undertake a safety review of the busway from independent experts after the death of pedestrian Kathleen Pitts, 52, of Ravensworth Gardens, Cambridge, on Sedley Taylor Road in October.
The safety review is now underway and will visit the site in December.

Cllr Peter McDonald, Chair of the Highways and Transport Committee at Cambridgeshire County Council, said: "Speed is a key factor in safety, by reducing the speed limit to 15mph we allow a very short stopping distance and a lower speed reduces the chances of serious injury.
"We have focussed on this southern section of the busway as we want to do all we can to make the busway as safe as possible and it's also the section which has the most amount of pedestrian and cycle use on the maintenance track."
The 15mph speed limit is now in place, the bus operators have been told and the signs will be installed shortly.