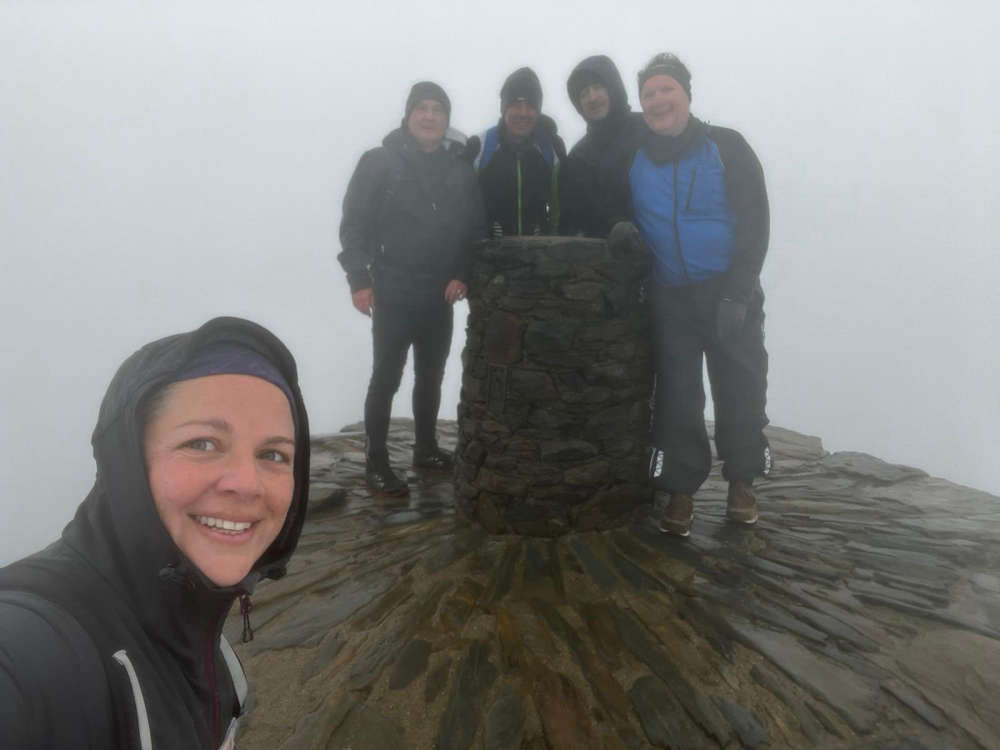 Two Cambridgeshire police officers battled through horrendous weather conditions to conquer Mount Snowdon and complete an epic 237-mile challenge.
Detective Sergeant Scott Lloyd and Inspector Paul Law embarked on the three-day challenge on Friday (20 May), cycling from the lowest point of the UK at Holme Fen, a mile south of Yaxley, and 23ft below sea level, before abandoning their bikes in Llanberis and hiking to the 3560ft peak of the Welsh mountain.
The challenge, dubbed the "Highs and Lows", aimed to promote the importance of wellbeing for emergency workers and raise money for the Cambridgeshire, Peterborough and South Lincolnshire (CPSL) mental health charity Mind.
Kicking the challenge off at Holme Fen, the officers were accompanied by colleagues and friends, Dave Curphey and Anthony McGuiness, and began their cycle ride to Wales, aiming to cover 100 miles each day.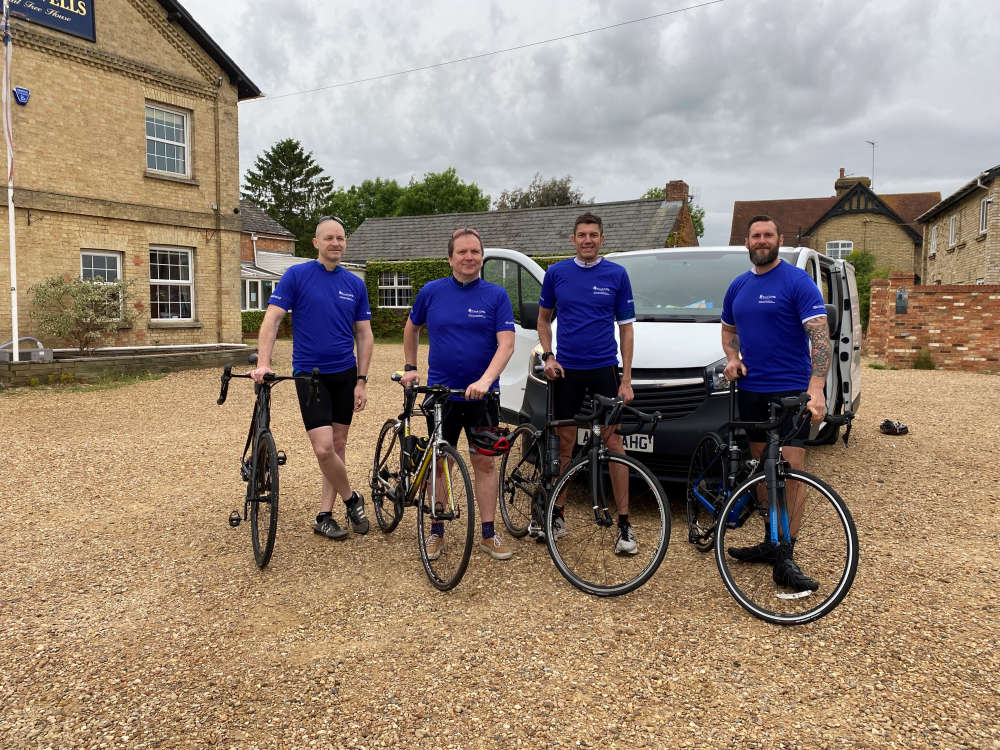 The team were supported by PC Paul Roe and Inspector Caroline Scully who followed behind in a support van the whole journey.
Two hundred miles later and they reached Llanberis, ready for a good night's sleep before being joined by Chief Constable Nick Dean to hike to the top of Snowdon.
On Sunday, the team swelled in size as more officers travelled to Wales to join the men on the final leg of their journey. PCs Matthew Walker, Jenny Hargreaves, Luke Richardson, Rhiann Ward and Trevor McSparron joined in with the hike and raised over £1000 towards the challenge fundraiser.
It was a battle to the top of Snowdon, with horrendous weather, but they all made it to the top to take in the picturesque, albeit foggy, views.
And to top it all off, by the end of the challenge the team had beaten their fundraising goal, with more than £3000 raised for Mind.
DS Lloyd said: "We embarked on this challenge to highlight the importance of mental health and to inspire others to open up and talk to someone when they are struggling.
"We wanted to push ourselves, get active and support others while raising money for a great cause. We're so pleased to have completed the challenge surrounded by colleagues and friends, and to have beaten our fundraising target for such an invaluable charity.
"Paul, Dave, Anthony and I would like to say a massive thank you to everyone who supported us throughout this challenge".
Mr Dean added: "It was a real honour to be in Snowdonia on the final stage of this fantastic challenge and to see all four riders cross the finish line was a great moment.
"The final stage was a climb to the summit of Snowdon on the Sunday and I was grateful to be part of that challenge.
"I had the easy bit at the end, however I have total admiration for everyone involved."
To donate or read more about the 'Highs and Lows' challenge, visit the JustGiving page here.