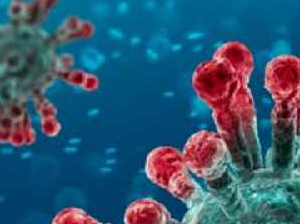 An Omicron coronavirus case in South Cambridgeshire has been found.
Nine more cases of the new variant have brought the total in England to 22Cases have w been identified in the East Midlands, East of England, London, South East and North West.
Jyoti Atri, Cambridgeshire and Peterborough's Director of Public Health, said: "We are working closely with UKHSA to identify any close contacts of the confirmed case who has recently returned to the UK from an area where Omicron is circulating.
"We are providing support and advice to make sure that they are self-isolating appropriately while their PCR tests are carried out.
"Omicron is a variant that we are concerned about as we need to understand how much protection the current vaccines offer against this variant, if it is more transmissible or has a worse effect on people than the current variants. Scientists are currently studying the virus and we will know more in the coming weeks.
"Protective measures - such as compulsory face coverings in public indoor spaces such as shops and public transport, and new regulations for people returning from abroad - are being put in place to buy time, while we learn more about this variant and while the booster vaccination programme is extended.
"So please make sure that that you observe these measures, and if you haven't done so already, you have had your initial two vaccinations. Please also book your booster as soon as you are eligible, as this remains the best protection for you, people you love and the wider community.
" Www.thevacinators.co.uk has all the available venues and times across Cambridgeshire and Peterborough and is being regularly updated with new sites and times as they become available."