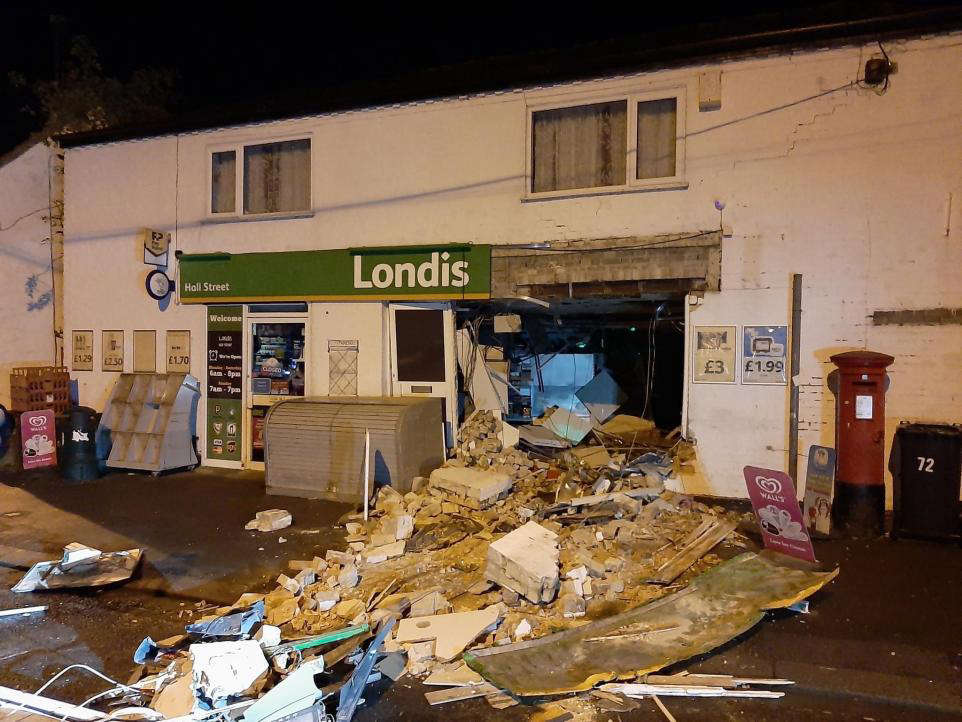 Thieves used a JCB to smash the Londis store front and steal the cash machine.
It follows similar attacks in Bassingbourn and Whittlesey last month.
A member of the public called Cambridgeshire Police at 2am on 15 November 2023, reporting a group of people were targeting the Londis store in Hall Street.
They used a JCB teleporter to smash into the shop, destroying the frontage.
They left with an ATM on a flatbed van which has since been recovered.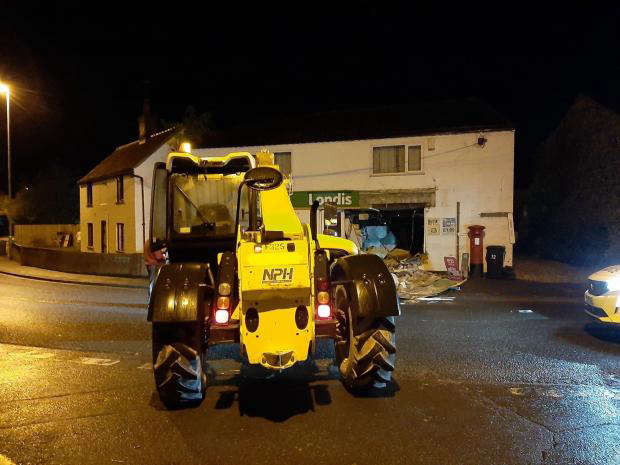 Photo: Cambridgeshire Police
Officers remain in the area, with Townsend cordoned off between Julius Martin Lane and Holmes Lane.